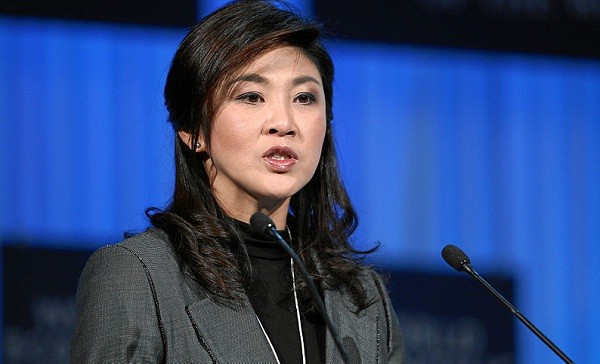 The Thai government said on Friday that it will seek help from the military for protecting candidates and voters in the February election. The announcement comes after two people were killed and scores wounded in clashes between police and anti-government protesters.
Thailand has seen a spate of anti-government protests for weeks from the opposition-backed population who mainly accuse Yingluck Shinawatra of being a puppet ruler of her brother Thaksin Shinawatra, who was ousted by a military coup in 2006 for political notoriety and corruption.
Thaksin, a tycoon-turned-politician and a billionaire, is now in a self-imposed exile. He is a hero for millions of poor voters who had pushed for his party's victory in every election since 2001.
The new call for help from the powerful yet heavily politicized military demonstrates Prime Minister Yingluck's firmness to not only ensure the election goes ahead without hindrance but also to return to power with renewed energy. Battered by a surge of unprecedented protests, Yingluck recently dissolved the parliament, withdrew from power and called for a new election on 2 February.
Her government, which is currently in power as a "caretaker", rebuffed on Thursday a request from the Thai Election Commission to delay the votes until there was "mutual consent" from all sides.
It looks unlikely that the opposition will let the Shiniwatra regime come to power again. However, if the election takes place in February, it is almost certain that the torrent of votes from rural Thailand will bring Yingluck back to power, a situation that the stubborn protesters do not want to witness.
The military, which staged the coup that ousted Thaksin seven years ago, has remained neutral in the latest turn of events in Thailand.
Yingluck had last won elections in 2011.