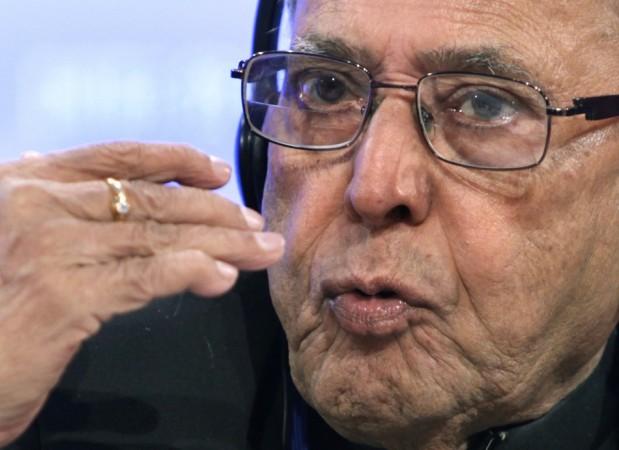 The Gondwana University has reportedly described former Finance Minister Pranab Mukherjee as the 14th President of the country in a textbook for the current academic session though the election is due on July 19.
The university officials must have arrived at this epic conclusion looking at the growing support for Pranab Mukherjee's candidature.
In the textbook titled 'Democracy in India', for B.A (Political Science) first year, the university has reportedly mentioned former finance minister as the 14th President in a chart that has the names of all the Indian Presidents; on the 84th page under chapter 4 of the book, sources said.
The book authored by Sanjay Gore, Chairman of the Board of Studies of the University and political science scholar Madhukar Arjunkar, was released a few days ago at a gala function in the presence of distinguished experts in the field of education.
Now, the question is what if Pranab loses the poll to PA Sangma, former Lok Sabha Speaker. The college authroites are yet make comments on this faux pas.
The President post will go to polls on Thursday, between UPA's favorite Pranab and Opposition's nominee Sangma. The votes shall be counted on July 22, Sunday, three days before the end of incumbent President Pratibha Patil's five-year term. The new President will take over the business at Rashtrapati Bhavan by July 25.
Pranab is very likely to win the President post against his rival Sangma. His candidature gained the momentum following the support of Trinamool Congress chief and West Bengal Chief Minister Mamata Banerjee.
Mamata, who was earlier defiant over lending her support for Pranab's candidature, eventually changed her stance, owing to the coalition compulsions.