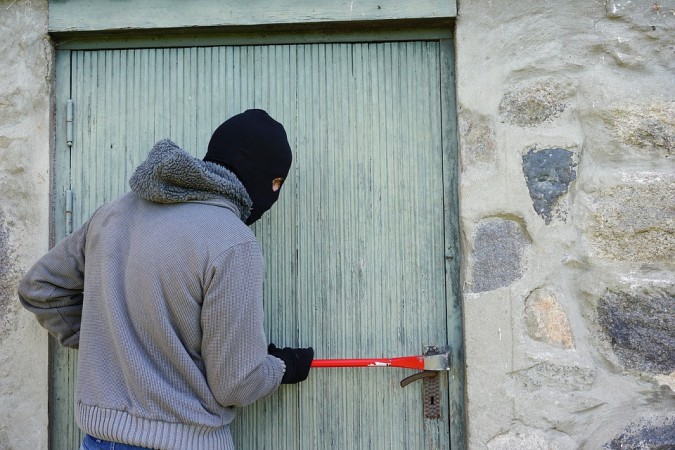 A woman in Killen, Texas was almost held at gunpoint during an attempted robbery. But she was surprisingly saved by the intervention of her dog.
The footage of the entire incident was recorded on security cameras.
According to a Daily Mail report, 22-year-old Davieon Reed, along with three other suspects, identified as Gjavion Smith-Williams, 17, Jamal Marbury, 18 and Daquan Lavant, were all arrested after the suspects were found in two vehicles parked nearby.
The woman heard the noise of glass breaking and realised that someone had smashed her window in. Reed was reportedly one of the men who knocked on the door and pretended to be a concerned neighbour but the woman believes that it was a planned distraction -- the man is now arrested.
In the video, the women and another man (Reed) is seen standing in front of a door and is on the phone to 911.
She wanted to warn them about a break-in that had happened in the area but out of nowhere, two gunmen walk up to them. The woman starts screaming seeing the gunmen but suddenly the woman's dogs came to the rescue and began barking -- it scare the two gun-wielding men who eventually run away.
One of the suspects is a juvenile, who was also taken into custody. Inside the vehicles, officers found weapons and the clothing of the robbers were seen wearing in the video.
The bond has been set at $100,000 by Justice of the Peace Bill Cooke for each of the suspects in question. All of the adult suspects have been transferred to Bell County Jail.