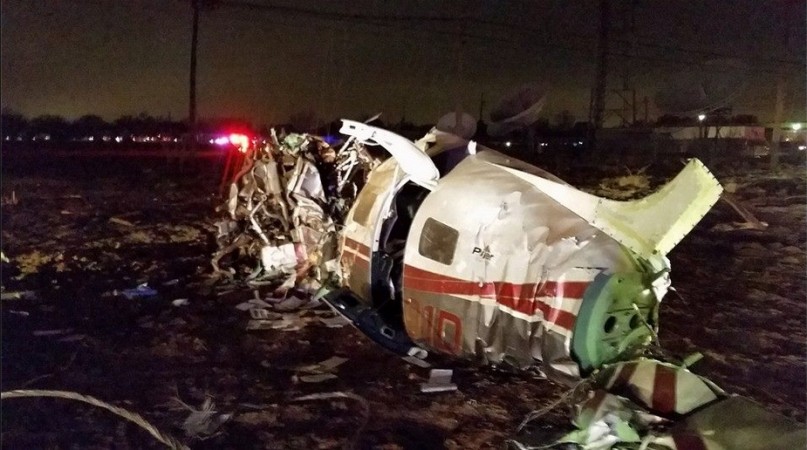 A small plane crashed into a TV tower in Texas while it was approaching the airport on Wednesday, killing the pilot.
The single-engine Piper PA-46 was approaching Preston Smith International Airport, little after 7.30 pm on Wednesday, when it crashed into KCBD-TV tower in Lubbock, Texas, according to local media.
The 814-foot tower of KCBD TV – an NBC affiliate – reportedly broke into two pieces because of the impact and the channel went off air.
"It appears the plane struck the KCBD News Channel 11 tower. A large portion of the tower is destroyed and the plane came to rest in a field just north/north east of the station/tower. There is one confirmed fatality," the Lubbock Fire Department said on its Facebook page.
In a statement on its social media account, KCBD said: "Something has apparently crashed into the KCBD tower. Power is out at the station and we're working to assess the damage."
A plane has struck the KCBD tower and taken out power to the station. Fire and emergency units are on the scene. http://t.co/O3gj57If4l

— KCBD NewsChannel11 (@KCBD11) February 5, 2015
"It looked as though there was a flying saucer or something outside and then a loud noise, a bang that sounded like an explosion. We have since learned a small plane hit the tower - completely cut it in half," KCBD reporter Karin McCay said through her Facebook page.
Another small plane also reportedly crashed in Texas' Argyle county on Wednesday, bringing the toll from the separate crashes to two.
The twin-engine Cessna 441 crashed while it was approaching the Denton Municipal Airport. Its pilot was killed instantly.