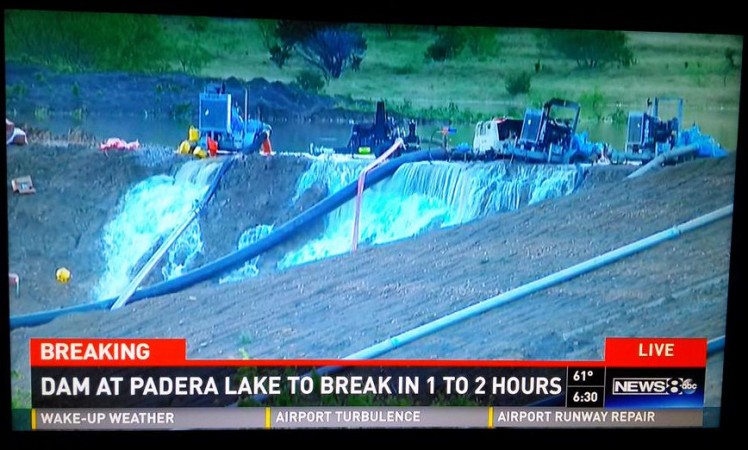 US National Weather Service in Fort Worth, Texas has issued a flash flood warning, asking people residing near the Padera Lake, northwest of Midlothian, to evacuate as a dam failure is imminent.
In a circular, the US National Weather Service Fort Worth Texas stated: "Dam failure is imminent at Padera Lake, northwest of Midlothian! The flood wave will move down Newton Branch into Cottonwood Creek, which runs along U.S. Hwy 287."
"The highway is being closed, and traffic is being diverted. The water will flow north into Soap Creek. These creeks' channels are two small to handle this amount of water and will quickly go out of their banks. It now appears the flood surge will empty into Joe Pool Lake near Gifco Road," the circular noted.
A CBSDFW report citing the Ellis County emergency management coordinator Stephanie Parker noted that the earthen dam developed a leak during the recent rains.
The emergency officials as of now are trying to pump out the water, however, in the event the dam breaks, the water will cause a flash flood across the highway and would then head to Joe Pool Lake in Grand Prairie.
Padera Lake Video
BREAKING: Conservation dam at Padera Lake west of Midlothian. NWS stating 'imminent failure.' pic.twitter.com/CwpC80cR8c

— Scott Dorsett (@scottdorsett) May 27, 2015