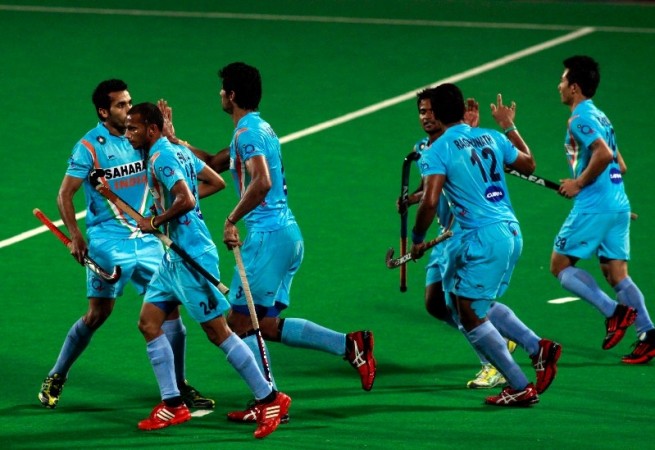 India's new hockey coach Terry Walsh warned there will be no shortcuts to glory, insisting it will take a considerable time for the country to find its way back to the top of the pile.
Walsh said he was incredibly impressed by the talent at India's disposal, but admitted it takes a lot more than just that particular aspect to make you great.
"It is a real privilege to coach India," Walsh, who replaced Michael Nobbs as hockey coach, was quoted as saying by the Times of India. "[High Performance Director] Roelant [Oltmans] has done a fabulous job in the past few months and I'm impressed to see just how far the team has progressed in what is really a very short time.
"I have spent a few days in the camp with the boys. And boy they are talented. The Indian team has something that no other team in the world has. They are simply exceptional.
"Indians have incredible wrists. They can do wonders with the stick. So yeah, in that sense, they are gifted for sure but they are also very talented. There's absolutely no doubt about that. Having said that though, there's still a lot to be done."
Walsh said there will be no quick fixes to success, while adding that Hockey India was on board with him when it comes to expectations over what India can achieve as a team in the next few years.
"I understand where Indian hockey was and understand where it is now," he added. "I also understand how high performance works along with Roelant. It is a process. It takes time to change. How long, is always the big question (in terms of results).
"Everyone wants results tomorrow. It is not possible. It will probably take around 5 to 7 years to be consistently on the top. To be successful, a lot more than skill is required. It is a culmination of many factors that makes the process work."
India's hockey style of play is unquestioned, with the way the players move the ball always pleasing on the eye. The task that Walsh will have is to marry the attractive style with results, something that most coaches of the recent past have failed to do on a consistent basis.
"It is again about the process of creating the style that works for Indian hockey and that's primarily the Indian style," the Australian added. "But it must have some elements in defence and attack, knowing what to do in the 99 percent time when they don't have the ball. So if we can fix those pieces of the puzzle, the style of hockey that is most threatening to the rest of the world is the Indian style of hockey."