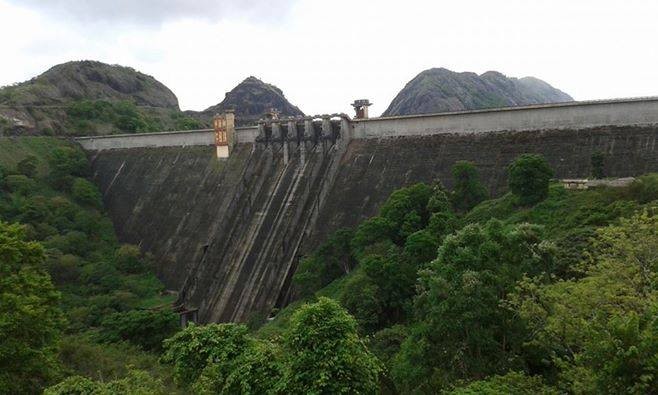 The tug-of-war between Tamil Nadu (TN) and Kerala governments over the Mullaperiyar dam, constructed across the Periyar river, seems to be never ending.
The latest is a notice issued by the Supreme Court (SC) on Friday to the Kerala government seeking its response to a plea by the Tamil Nadu government that the dam faces 'terror threat' from Pakistani outfits such as Jaish-e-Mohammed and Lashkar-e-Taiba, and therefore its security should be handed over to the Central Industrial Security Force (CISF).
Currently, the Kerala government is in charge of the dam's security.
The Tamil Nadu government had filed its plea on 20 February.
The Centre has informed the SC that the CISF can be deployed only if the Kerala government gives its nod.
Meanwhile, the Intelligence Bureau has reportedly claimed that the 'threat' is not 'very serious'.
What Happens if Mullaperiyar Dam collapses?
If Mullaperiyar dam, situated in Kerala's Thekkady district and constructed between 1887 and 1895 collapses, it can wash away five districts in Kerala and can even destroy four other dams, killing millions of people.
Watch the graphical representation of the worst imagination of the dam break below:
The Tamil Nadu government had on February 20 moved the apex court seeking deployment of CISF for protection of Mullaperiyar dam in Kerala. T