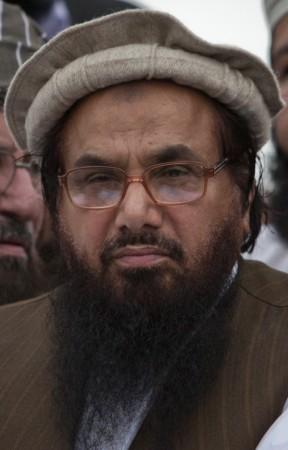 The Multi Agency Centre (MAC) on Tuesday sounded an alert against possible terror attacks on two hotels in the Indian capital and the Delhi-Agra highway, by terrorist Hafiz Muhammad Saeed's terror outfits, Lashkar-e-Taiba or Jamaat-ud-Dawa.
The Intelligence Bureau report, accessed by Times Now, revealed that the Mumbai terror attack mastermind is now planning to target India's capital.
Apart from hotels and highway, the group is also said to be targeting iconic government buildings including 7RCR, famous tourist spots, offices of security agencies, embassies and malls, along with Samjhauta Express, The Times of India reported.
A senior officer said other places including, metro stations with high footfalls, prominent schools, busy markets and iconic restaurants/cafes might also be soft targets for the terror groups.
MAC has also asked the Delhi Police to stay on high alert until January, when the United States President Barack Obama will visit the capital to attend the Republic Day celebrations.
Additionally, the Home Ministry too has asked the states and union territories to remain on alert until January in the wake of possible threats from a group of SIMI activists, LeT and Pakistan-based Indian Mujahideen.
After Tuesday's attack on an Army-run school in Peshawar, the Home Ministry has directed bomb disposal squads to stay ready for any circumstances. It has also ordered that security be beefed up around schools and vulnerable education institutions.