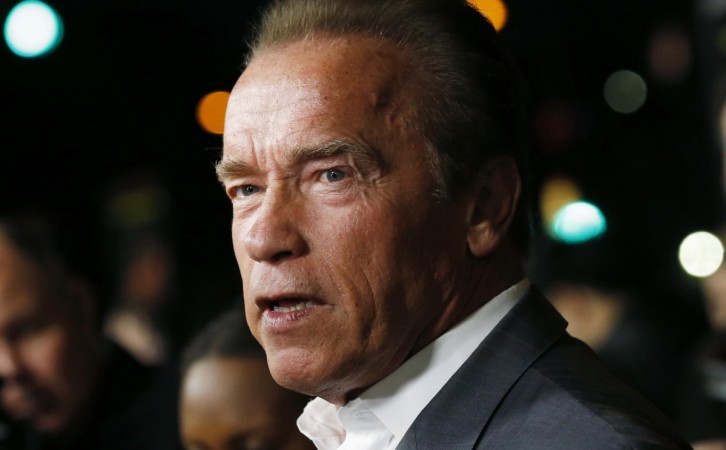 The first look of the much anticipated film "Terminator: Genisys," has been revealed. A short but intriguing teaser was posted on the film's Facebook page.
The teaser shows the head of T-800 robot, which slowly disintegrates into powder. The metallic endoskeleton sports red eyes. The visual bears a resemblance to an hourglass and this gives a hint as to how the robot will wear out in the film.
The teaser is captioned "The wait is almost over. Prepare for the first Terminator trailer premiering online this Thursday! #HeIsBack #Skydance #TerminatorGenisys
Arnold Schwarzenegger will reprise his role of T-800 in the movie. The plot of the "Terminator: Genisys," is said to be inspired from first two "Terminator" movies. The soundtrack used in the teaser has also been taken from the previous film.
A new addition to the film is Emilia Clark from the "Game of Thrones". She will be playing the role of Sarah Connor. Entertainment Weekly released the first look of Clarke sitting on a motorbike. She will be raised by T-800 who is programmed to protect her and according to Jai Courtney, who is playing the role of Kyle Reese; the film will shift the course of events from the original film.
"What I can say is that we start in a place we're familiar with from the early films and then, you know, circumstances change. It somewhat shifts the course of events from that point. It's not necessarily a sequel or a reboot. I don't even know how you brand it correctly. We're not remaking one of the early 'Terminator' movies. And it doesn't necessarily carry on from the point where we left off," he said to Screen Rant.
The movie is rumoured to feature time travel. The main villain of the movie will be Skynet, who will devise a plan to kill John Connor. Alan Taylor directs the film. Other cast of the film includes Jason Clarke, Matt Smith and J K Simmons.