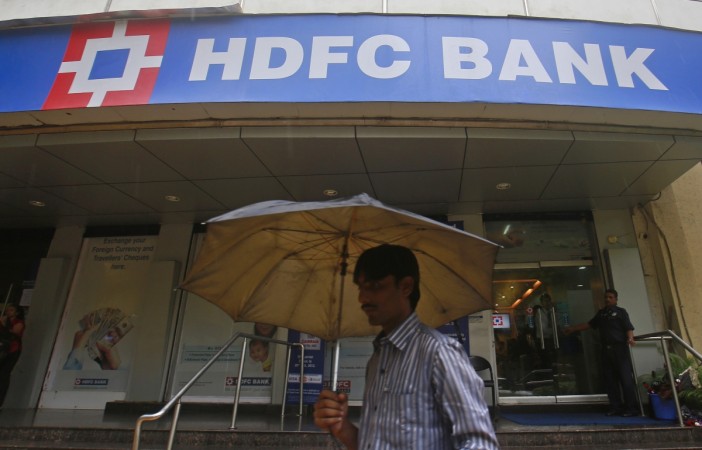 Days before the RBI Governor Raghuram Rajan decided to maintain rates, the nation's two largest private banks quietly brought down the deposit interest rates on offer; where the best rates now on offer are below 9%.
Cutting interest rates by up to 50 basis points on differing maturities, HDFC has bought down the highest rate offered to 8.75% on deposits above one year. The rates are effective from this week.
ICICI lowered rates by 25 basis points on term deposits. Currently, the bank offers 8.75% on deposits above 390 days. The rates are in effect since 28 November.
Meanwhile, SBI had reduced interest rates by 1% on the shorter end from 1 November to 5%, according to a report in Times of India.
Banks cite the 'improving liquidity environment and systemic trends,' as contributing factors to deposit rate cuts.
Banks have seen deposit growth outstripping growth in advances, enabling better liquidity.
The 10-year government bond yields have dipped to a 16-month low, falling below 8%, following the RBI meeting on Tuesday, reflecting in interest rates remaining low.
Although deposit rates have been cut, the base rate has remained untouched; this is the rate which determines the pricing of most loans. Banks are awaiting RBI's confirmation that the downward rate moment is sustainable.
Industry has long been awaiting a rate cut to go ahead with their planned investments aided by better loan terms.
A fall in money market rates is an indicator of reduction in interest rates. However Rajan noted that the reduction in money market rates not being passed on is a reflection of weak transmission.
Following the policy meeting, SBI chairman Arundhati Bhattacharya said that the bank's deposit and lending rates remain frozen at the moment.