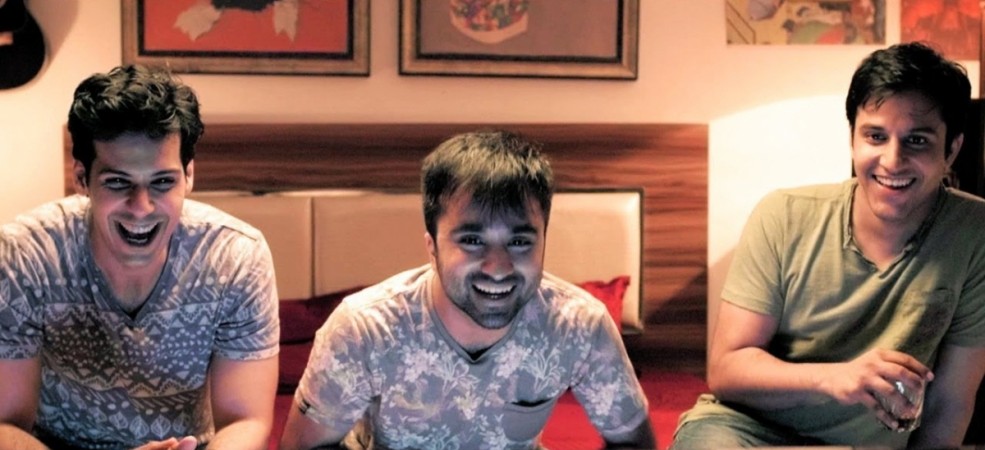 Bindass — the youth-oriented entertainment channel — has kept viewers engaged throughout the year with interesting series' such as GITC Season 2, The Trip, and Dil Buffering. Having observed the kind of response the aforementioned shows have garnered, the channel has launched a new series called Tere Liye Bro.
The series, launched on December, has Bollywood's young lad Prabal Punjabi in the lead, along with Pranay Pachauri, Nikhil Khurana and Malhaar Rathod.
The story revolves around Aniket (Prabal Punjabi), a full-of-life and carefree guy in his mid 20s who takes life as it comes. The first episode begins with Aniket all excited to meet his friends to plan his birthday month, just like every year.
His BFFs Farhaan (Pranay Pachauri) and Vineeth (Nikhil Khurana) are besties turned frenemies who are working hard towards making a great career, leaving behind all those fun times that the trio shared.
While they initially try to ignore Aniket's plan, they can't help but get convinced to meet Aniket owing to his crazy tactics. The series then throws in a surprise element.
After somehow managing to escape from their work schedule and making it to the place where Aniket was supposed to be waiting for them, they are informed of their friend's accident leading to his demise. It comes as a huge shock to them, prompting you to think: What now? What about the plans?
But this is where the actual story begins, triggering an interesting turn of events. Tired of seeing all the melodrama around her brother's death, Aniket's sister Anika reminds his friends that this is not something Aniket would ever want. The next episode explores new dimensions with enthusiasm, fun and laughter being thrown into the mix.
Farhaan, Vineeth, Anika, and her boyfriend (yes, there's a boyfriend too) raise a toast to the undying spirit of Aniket in his inimitable style. While they relive the crazy stuff he did, how he made everyone smile, and how he always wanted to do something out of the ordinary, an idea of making up for the loss of their bestie strikes them.
Leaving behind their inhibitions, fears and everything that had been holding them back until now, they set out on an adventurous journey of ticking off everything from Aniket's bucket list in a bid to fulfil his desires. It sets the perfect foundation for a journey of true friendship and brotherhood, where the trio does everything they possibly can for their BFF, their bro Aniket, translating to Tere Liye Bro.
Watch this refreshing take on friendship only on Bindass linear and digital platforms every Friday 7 pm.