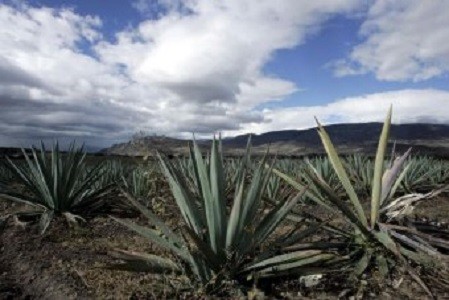 A sweetener produced from a plant that is used in making tequila can lower glucose levels and help people with type 2 diabetes and will also help lose weight, according to researchers.
Agavins, found in the plant agave, is a natural form of sugar which are non-digestible and can work as a dietary fiber, thus not raising blood glucose.
"We have found that since agavins reduce glucose levels and increase GLP-1, they also increase the amount of insulin," Science Daily quoted Mercedes G Lopez from Biotechnology and Biochemistry Irapuato, Guanajuato, Mexico. GLP-1 or glucagon-like peptide-1 is a hormone that slows the tummy from emptying, thereby stimulating insulin production.
The report was put forward in the 247th National Meeting of the American Chemical Society (ACS), which is the world's major scientific society, being held at the Dallas Convention Center and area hotels. The meeting was attended by thousands of experts with experiences on new scientific innovations and other topics.
"Agavins are not expensive and they have no known side effects, except for those few people who cannot tolerate them," she added.
Moreover, agavins, which are formed of sugar fructose, are the best sugars that help in the growth of useful microbes present in the intestines and mouth, she added.
Agavins also make people feel fuller that makes them eat less.
Even high fructose corn syrup has lot of fructose sugar that has the ability to increase blood sugar levels. However, agavins are fructoses linked in long, branched chains. As the human body cannot utilize them in that form, these long, branched chains fructans do not affect blood sugar, she explained.
Lopez and her crew, fed a crowd of mice with a standard diet regime and added agavins into some of the mice's daily water intake. Mice were weighed daily and checked with glucose blood level weekly. They noticed that most of the mice that drank agavins ate less and the concentration of their blood glucose level decreased, compared to other sweeteners, such as glucose, sucrose, fructose, aspartame and agave syrup.
"This examine signifies the very first attempt to assess agavins as sweeteners in spite of their lessen sweetness when compared to sugar,'" she said.