England's Manchester United and Real Madrid from Spain are giants in world football, and both the clubs are used to getting things done their way. But when both the teams are in the same city and want the best facilities, some compromise may have to be done.
That is exactly what seems to have happened between the two clubs, who are in the United States for the International Champions Cup. Both United and Real, who are set for a clash at Levi's Stadium in Santa Clara on July 23, seem to have picked up Los Angeles for their preseason base.
So a cold war already seems to have set in when it comes to choosing hotels and training pitches in the city.
The situation between the two clubs did not look too good, prompting the organisers of the International Champions Cup to look into the matter, according to Manchester Evening News.
As of now, Jose Mourinho seems to have got what he wanted in terms of the accommodation as they will be putting up at Montage and Beverly Wilshire hotels. Meanwhile, Real Madrid will stay at the Beverly Hills Hotel. When it comes to training facilities, Manchester United seem to have got a better deal, with a much more private setting.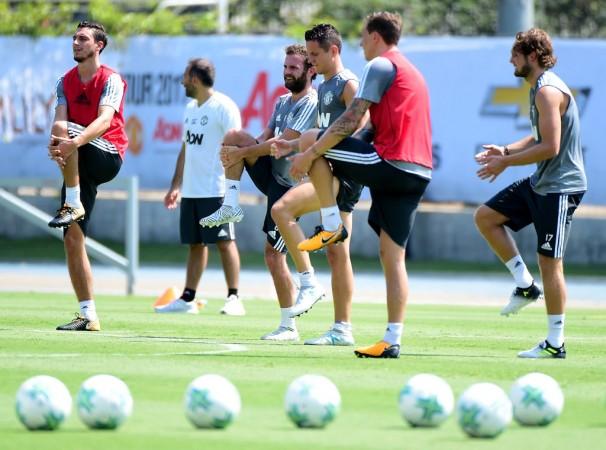 A row of this kind did not come out of thin air. Many things have happened in the past, at least during the last couple of years, regarding transfers. The transfer of Manchester United's David De Gea has always been a bone of contention between the two clubs, with Real keen on getting the player.
Real could also be miffed with Manchester, who were initially showing interest in the La Liga side's striker Alvaro Morata, but brought Romelu Lukakau from Everton.
The two sides are set for a match on July 23 in Santa Clara, and one can expect some flares in the match due to the recent happenings.