Jack Sock has issued a warning to Roger Federer, Rafael Nadal and Novak Djokovic that their dominance in the tennis court is coming to an end.
The 36-year-old Swiss tennis star has been in fine form since returning from an injury in 2017. He has won three Grand Slams – two Australian Open and one Wimbledon – since the start of last year.
Federer also eclipsed Nadal at the top of the ATP rankings at the 2018 Rotterdam Open, a competition which the 20-time Grand Slam winner also won after defeating Grigor Dimitrov in the final.
Nadal won his 10th French Open title and US Open last year and extending his Grand Slam tally to 16 titles. Djokovic, on the other hand has won 12 major titles and the Serbian, along with the Spaniard and Federer have 48 Grand Slam titles between them.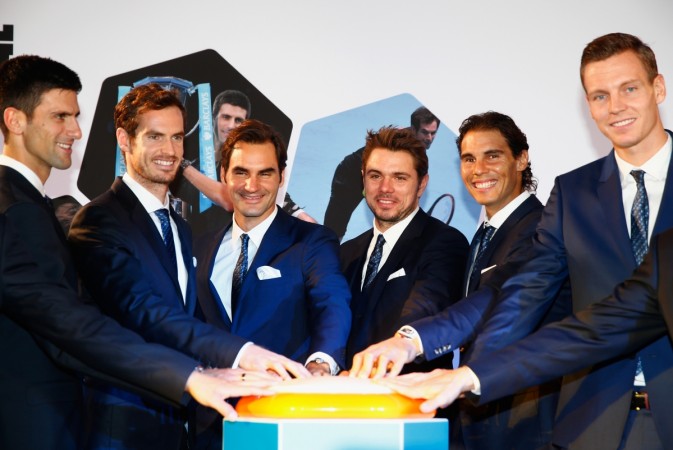 Sock claims the sport is "changing a little bit" and claims the new generation of tennis players will look to climb at the top of the ATP rankings.
"There's a guy named Federer, another named [Rafael] Nadal and [Novak] Djokovic winning a lot of tournaments in the last 15 years so it's not the easiest just to weasel your way in there and win," Sock stressed, as quoted by the Express.
"But I think the sport is changing a little bit... I think there's a new wave coming in. I think the [American] fans are used to having someone winning a slam, at least competing to win a slam, winning multiple tournaments outside of that.
"There were multiple guys in the past to get behind. Obviously there hasn't been that level yet. We're all doing our best. It's a tough sport."
Federer and Djokovic will be in action at the 2018 Indian Wells that will kick start on March 8. The Serbian will return to the court following an injury that forced him to go under the knife in early February.