History has witnessed Rafael Nadal and Roger Federer being involved in some classic grand slam matches in the past. One does not have to dig too deep into history as the two superstars were involved in a breathtaking Australian Open final earlier in the year, where Federer emerged victorious.
However, tennis fans will not see anything of that sort in the second grand slam of the season, French Open 2017 as Federer has decided to skip the competition. Though Nadal feels it is logical for Federer to miss the competition as he has not played any game on clay this season, former Australian player Todd Woodbridge has given an interesting take on the Swiss player's decision.
Woodbridge believes Nadal's dominance on the clay court might have prompted Federer to skip the French Open. Nadal has been in an incredible form in the clay court this season. Nadal has not lost a single game, and has won three straight titles.
"I think it's very clear when you sit back and look at Federer's schedule for the year – the French was never on it. And if all of a sudden he says, oh I might have a go, then he goes off his plan, and that could derail the rest of the year," Woodbridge wrote on tennismash.com.
"I think he (Federer) has watched Rafa and seen the amazing form Rafa is in, and realised he'd have no chance of beating him on a surface on which Rafa has always dominated him throughout the years. Even if he was to meet Rafa, let's say in the Roland Garros final with three wins against him already under his belt this year, it's a script that's been written before. It would be a replay of those years that Nadal dominated him on clay," he added.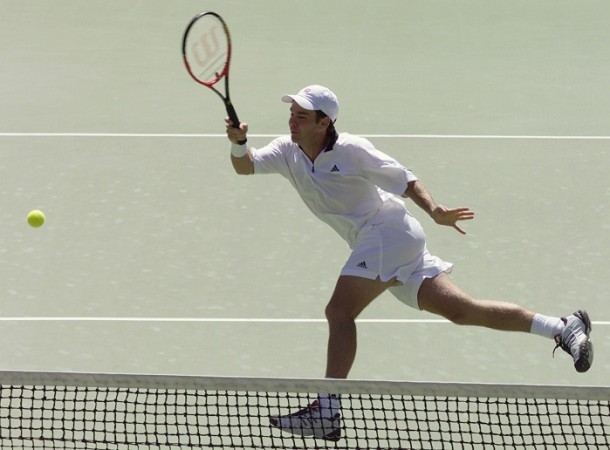 Federer has stated that he wants to concentrate on grass court and hard court season, which lies ahead. If Nadal continues his form in the French Open, wins the title, and carries that into grass court season, tennis fans are in for a mouth-watering contest later this season.
Federer has always been a master in grass, and an in-form Nadal will surely challenge him in Wimbledon too.
"Looking ahead to Wimbledon, the showdown will be the most anticipated story, with these two being the favourites and on course for a potential head-to-head match to rival this year's Australian Open final," Woodbridge wrote.