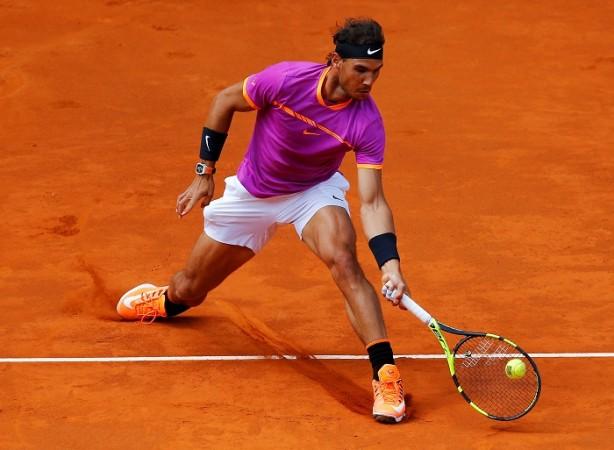 Rafael Nadal looked in good form during the hard-court season, but failed to win any title. Nevertheless, there was an air of confidence in every game he played, and now the Spaniard is playing some amazing tennis in the clay court season, leading up to the French Open 2017, which is set to start from May 28.
There is an element of class and an oozing confidence in Nadal's style of play in the clay courts, winning in Monte Carlo and Barcelona. Now, Nadal is currently playing in the Madrid Open, and has reached the quarter-finals as well.
Even before the Monte Carlo Masters, which was the first clay court tournament of the season, former Australian tennis player Todd Woodbridge had tipped Nadal as an overwhelming favourite to win the French Open.
And after seeing him fly high in the red surface, Woodbridge is convinced even more. Though he feels Stan Wawrinka and Novak Djokovic could pose some challenge. Surprisingly, there is no mention of Federer, who has been the best players in 2017.
"I wrote a few weeks ago (before the clay season started) that I felt Rafa would win Roland Garros and I'm even more convinced that he will. There will be people who challenge him – I think Wawrinka stands out as a dangerous player, and perhaps Novak will arrive at Roland Garros with less pressure on him so he can free wheel it a bit more. But, for me, Rafa is the undoubted favourite," Woodbridge wrote on Tennismash.
It is not only about Nadal's recent form, but his performances on clay have always been top-notch over the years. Irrespective of his form, Nadal always heads into any clay court competition as one of the favourites. He is one of the best ever to have played on the clay, and is nicknamed 'King of Clay'. He has got that nickname for a reason as Nadal has won 51 ATP titles.
Woodbridge also explains how being left-handed has helped Nadal remain dominant in the clay surface.
"His left-handedness helps to open up the court, and that advantage becomes even more apparent on clay where he can whip heavy short balls cross court or get the ball jumping up high to the single-handed backhand. It has been a huge asset to him, and one of the keys to him dominating on that surface," Woodbridge wrote