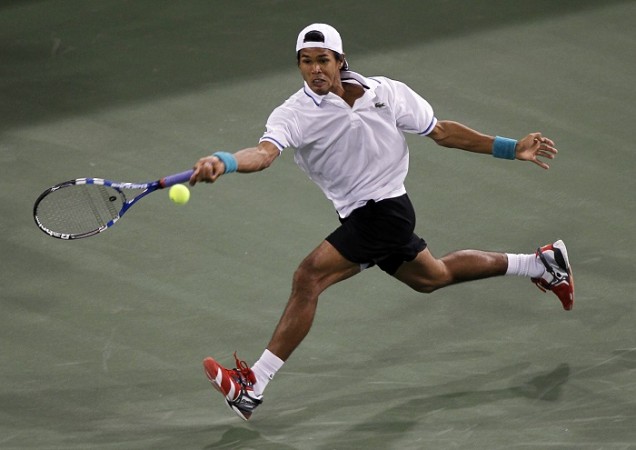 The Davis Cup World Group Play-off tie between India and Czech Republic will be held at RK Khanna Tennis stadium in Delhi from 18-20 September. India progressed to the World Group after coming back from 2-1 down to defeat New Zealand in the Asia-Oceania second-round tie this month.
Delhi got the nod ahead of other venues primarily as the players had already expressed their desire of playing in Delhi, where they are not only well supported, but players such as Somdev Devvarman have played some brilliant tennis in the venue.
The decision was taken after All India Tennis Association sat down for a meeting, which included President Anil Khanna, AITA Secretay general Bharat Oza and Bengal Tennis Association President Hironmoy Chatterjee on 29 July.
Hironmoy Chatterjee stated that Delhi pipped Kolkata for the venue due to weather conditions.
"We have decided to host the tie in Delhi," PTI quoted Chatterjee as saying.
"Kolkata was another option for us and players also had no objection to that but the weather at that time in Kolkata would not be conducive (due to ongoing monsoon), so ultimately we have selected Delhi as venue."
Pune was also other major option but they ruled out the venue for the conditions in Pune would have made Czechs the favourite. The ball just flies in Pune, which might pose serious problems for Indian players as the Czechs have some big servers in their team and they would have taken full advantage of the conditions.
"The ball just flies there (Pune) and the Czechs with their big serves would have loved it. We have given preference to our players. It's a tough tie so we have selected a venue which the players want. We are always with them," added Chatterjee.
The performance of the Indian players at RK Khanna Tennis stadium have been quite impressive. The singles players Somdev and Yuki Bhambri should be happy with the decision as well for the former has produced some of his best tennis in Delhi and the latter will be playing in front of his home crowd.
So, it makes huge sense for India to go ahead with Delhi. Now it is upto the players to deliver against the strong Czechs.
India's Davis Cup coach Zeeshan Ali is pleased with the AITA for listening to the players' request.
"Somdev has played a lot of good matches there and Yuki being a Delhi boy wanted to play at home. It was always a better choice for the players. We all are happy with it that AITA has agreed to players' request," Zeeshan said.