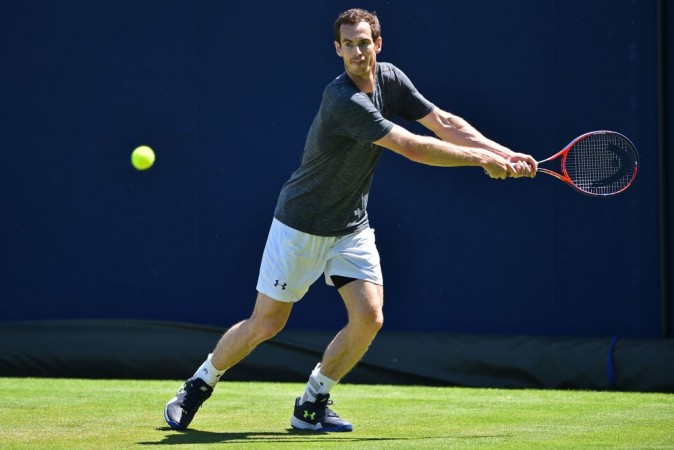 Former World number one Sir Andy Murray has announced his decision to withdraw from the 2018 Wimbledon on July 1, Sunday.
Sir Andy Murray has been struggling with injuries that has seen him take time away from the tennis court. The two time SW19 champions suffered a hip injury for which he went under the knife at the start of this year.
The 31 year old was optimistic of making himself ready for the 2018 Wimbledon. He even trained and played matches on the grass for the last few weeks as he wanted to make a return for the third Grand Slam event of the ongoing season.
However, Sir Andy Murray's statement to withdraw from the 2018 Wimbledon has come as a shock for many. The British tennis star has explained that playing a five-set match may come "too soon" in the recovery process, which is why he was forced to skip the tournament.
Sir Andy Murray is now hopeful that he can make a comeback for the 2018 US Open.
A statement on Andy Murray's official Facebook page read, "Hey everyone... It is with a heavy heart that I'm announcing that I'll be withdrawing from Wimbledon this year."
"I've made significant progress in practice and matches over the last ten days, but after lengthy discussions with my team, we've decided that playing best of five set matches might be a bit too soon in the recovery process. We did everything we could to try to be ready in time.
"I will start practising on the hard courts from tomorrow and continuing with my rehab and recovery and I'm looking forward to the US hardcourt season.
"Thanks for all the messages of support and I'm excited to finally be back playing after so long out."
Sir Andy Murray also went on to thank everyone who supported him after his decision to withdraw.
"Thanks for all the messages of support today.. Sorry for anyone who feels let down but I need to look at the bigger picture with regards to my health right now and I've made good progress the last month," he wrote on Facebook.
"Sad to be missing @wimbledon obviously but look forward to competing there next year. If anyone needs a coach over the next couple weeks give me buzz!"