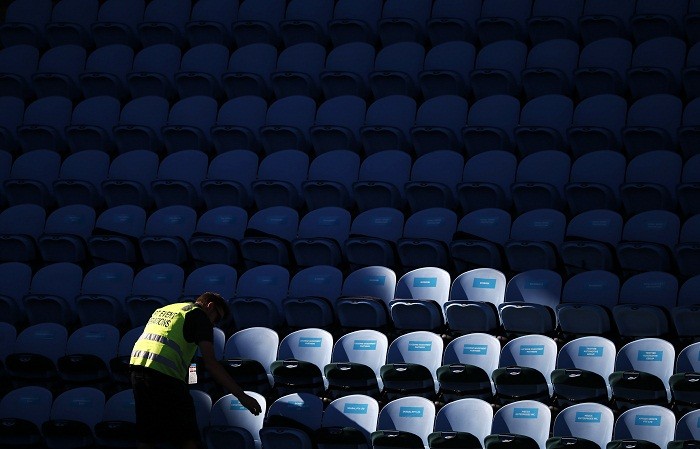 Just as the new tennis season gets into full flow with the start of the first Grand Slam of the year, the sport has been engulfed in a match-fixing scandal.
According to a report by the BBC and Buzzfeed, several players have been repeatedly flagged for alleged match-fixing, while eight of the players who were/are under suspicion are a part of the main draw of the Australian Open, which began today in Melbourne.
The BBC and Buzzfeed claim to have received several documents showing at least 16 players in the top 50 repeatedly brought under suspicion of throwing matches over the last 10 years, with a total of 28 players reportedly falling in that "need to be investigated" category – some of them Grand Slam winners.
The Tennis Integrity Unit – which is supposed to hold an investigation into allegations – claimed they had found no real hard evidence to support the suspicions, with corruption offences not falling under their purview either, and therefore, there was nothing they could do.
ATP president Chris Kermode also denied the claims made by the report, insisting there was nothing to suggest widespread match-fixing claims, while saying the suspicious activities are at an "incredibly small level."
"It is simply not true that we are sitting on evidence," ATP president Chris Kermode told the BBC. "What happens is that information and intelligence are given to the Tennis Integrity Unit and they then have to turn that into evidence.
"There is a big difference here between information and intelligence as to evidence. Every single bit of information that the Tennis Integrity Unit receives is investigated properly.
"We take this so seriously. Their job is to eradicate any of this going on. We are aware that it is there. I think that it is on an incredibly small level, and it is our business going forward that we keep acting upon this in the best possible way."
Kermode added: "The Tennis Integrity Unit and the tennis authorities absolutely reject any suggestion that evidence of match-fixing has been suppressed for any reason or isn't being thoroughly investigated.
"And while the BBC and BuzzFeed reports mainly refer to events from about 10 years ago, we will investigate any new information, and we always do. In its investigations, the Tennis Integrity Unit has to find evidence, as opposed to information, suspicion or hearsay. This is the key here -- that it requires evidence."