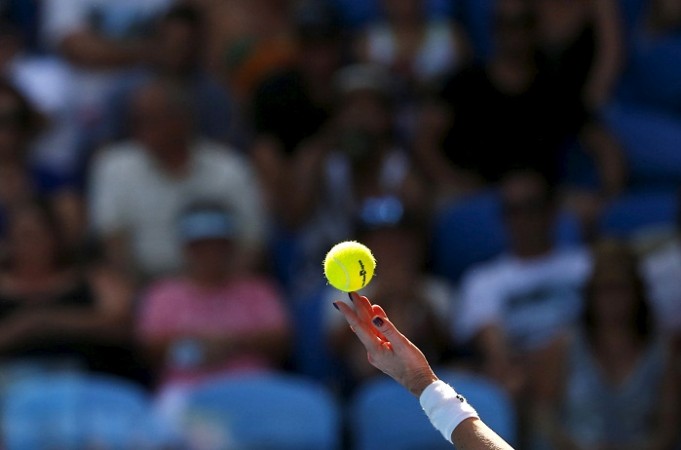 The tennis world received a major shock prior to the first grand slam of the year, Australian Open, as a number of players were said to be involved in match-fixing. Some of the present players are also said to have been involved in match-fixing.
The Tennis authorities are keen to get into the thick of things now and investigate the matter in an appropriate manner. Tennis' governing bodies have now launched an independent review into the anti-corruption unit.
"The Independent Review Panel will review and report on the appropriateness and effectiveness of the Tennis Anti-Corruption Program and make recommendations for change," ABC quoted a statement from the governing bodies.
"In conducting the review, the IRP will take into account public commentary regarding the processes, procedures and resources of the Tennis Integrity Unit (TIU)."
The BBC and Buzzfeed's match-fixing reports created waves across the world. Some of the players were reportedly said to have being flagged for alleged match-fixing.
Since then, the media has been quite harsh on tennis' anti-corruption unit, which seems to have been rather ineffective in the matter, as it has been blamed for failing to investigate the matter in a proper manner.
The match-fixing cases have hit the sport of Tennis hard, though only a handful of players may have been involved in such cases of betting. But people concerned with the sport want to make the sport as clean as possible and want to gather public confidence as well.
The introduction of the review commission is a step in the right direction. Being engulfed in such controversies can adversely affect the sport.
"If we sat back and had done nothing, we would have been accused that sport again is being complacent," ESPN quoted ATP Chairman Chris Kermode as saying.
"We don't want to be complacent. We want to be constantly vigilant. I think this is a very bold step. We need to address the perception, public confidence, hit it head on. We don't have anything to hide at all."
"But you don't need another sports administrator standing up here and telling you that. In light of what's happened over the past year with other sports' governing bodies, we don't want to be another sports administrator doing that. Let's get someone independent in, and we'll take it from there."
The review panel will also try to come up with a solution so as to make the Tennis Integrity Unit transparent as well. Well known, London barrister Adam Lewis QC will head the panel, and the report, which does not have a deadline, will also be made available to the public after it has been finalised. The panel has the right to talk to anyone and investigate about the matter and the budget will not be a constraint.