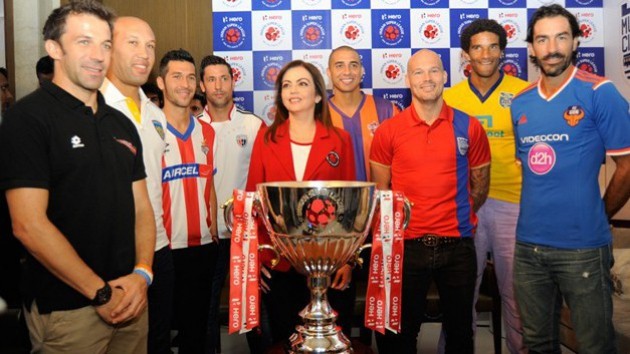 One of the founding members of the Indian Super League, Nita Ambani, on Friday, became the first Indian woman to be nominated to the International Olympic Committee (IOC). Whether she indeed becomes one of the members of the international body remains to be seen after the IOC elections in August this year.
"Nita Ambani, Founder and Chairperson of Reliance Foundation has been nominated as a candidate to be a new member, pending election, of the IOC," said a statement from the international Olympic body, as quoted by the Press Trust of India.
The elections will be taking place at the 129th IOC Session in Rio de Janeiro between August 2 and August 4. The Rio Olympics 2016 begins on August 5 and India will be sending their biggest ever contingent of athletes this time around.
Ambani, 52, gets the nomination following her work at the grassroots level in promoting education and sports.
"I believe in the power of sport to shape our youth, to bring together communities and bridge gaps between cultures and generations," said the Indian Super League brainchild. "I am grateful to IOC for this opportunity, it's a recognition of India and Indian women. I am looking forward to the opportunity to contribute in meeting the goals of IOC."
Currently, Raja Randhir Singh is a honorary member of the IOC. He was the member of the IOC for 14 years, from 2000 to 2014. Sir Dorabji Tata was the first Indian representative in the IOC.
Indian superstars from the sporting and entertainment fraternity have congratulated Nita Ambani on Twitter. Notable names include Sachin Tendulkar, Sania Mirza, Abhinav Bindra and Shah Rukh Khan.