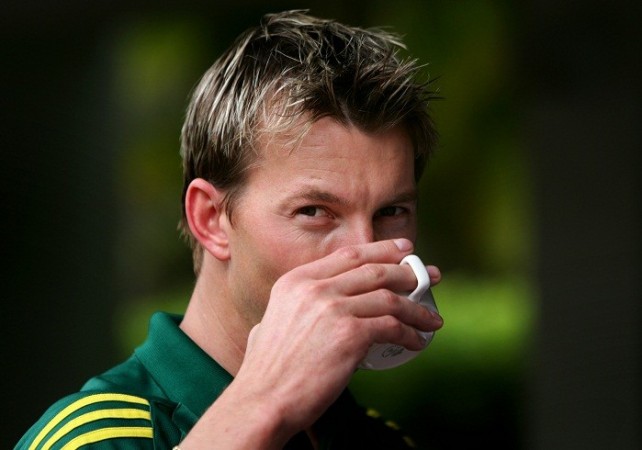 Verbal on and off the field, Brett Lee is a master of more than one art. His observations and remarks hold a strong ground in the world of cricket. Hence, he was asked to comment on the 2015 World Cup, Australia's future, India's future, IPL and the announcement of Graeme Smith's retirement. Also, would he pick Sachin Tendulkar over Brian Lara as his toughest opponent? The Aussie pacer had more than a few words on all of these subjects and more.
Shoaib Akhtar, Shane Bond, Lee, Shaun Tait - some of the fastest and the most furious bowlers cricket has known in the recent past - all retired within a short span, and teams were beginning to make do without fast bowlers. That's when Mitchell Johnson and Dale Steyn stepped forward, bringing fast bowling back in the mix of things.
"There's been a lot said about guys bowling spin, guys who are all-rounders and great batsmen...," Lee pointed out. "I do agree with all that but we've seen recently that the most successful Test cricketing nations are because of their fast bowling.
"Fast bowling counts and we have the Australian pace attack that has been fantastic. We have Steyn who I still think with Johnson are the best bowlers in the world right now.
"Morne Morkel and Steyn are the two guys who build the foundation for South Africa. It's incredible to think that they both can bowl over 150 kmph and still bowl line and length. No one likes facing pacers and certainly if they get something to handle like what Johnson has done. He's terrorised batsman across the world."
According to Lee, Johnson came back to form, thanks to his stint at IPL. Lee himself has had a few seasons with IPL franchises Kings XI Punjab and Kolkata Knight Riders.
"He [Johnson] played for Mumbai Indians in IPL which provided him the opportunity to bowl fast and under pressure. He impressed everyone in Australia by bowling fast again and developing his game.
"Johnson has been outstanding. He's been the turnaround for us and he has changed the whole fate of Australian cricket."
Johnson will spearhead the bowling attack in the upcoming 2015 World Cup, jointly hosted by Australia and New Zealand. Lee said that the Aussies have good chances to win the title and so do the defending champions India. But, according to him, what India lack is the all-important pace in their bowling attack.
"An Australia-India final at the Melbourne Cricket Ground would be fantastic and incredible," Lee told reporters in a press conference held to promote Tourism Victoria.
"There will be a full house. India have very good batsmen and great spinners. But they need to find bowlers who can bowl at 140kmph. India need to really show they have dominating fast bowlers as the wickets will be fast and bouncy. For them to put their best foot forward they have to find fast bowlers.
"It's not that Indians haven't produced fast bowlers," he explained when asked why India lacked in the fast bowling department. "It's that they haven't produced as many as other countries around. But you need to look at the wickets you play on. If one bowls 160kmph on a flat wicket with absolutely no grass, it's going to do nothing.
"You need to try and take the pace off the ball or try to spin it on such wickets. So, you cannot succeed as a fast bowler if you play on such pitches. In Australia that's why we made wickets that helped you as a fast bowler, likewise India need to prepare wickets that assist pacers. That will encourage a youngster to run in and bowl a quicker one."
Lee's debut match was against India at MCG in 1999, where he got to bowl against his hero Sachin Tendulkar. After that, he had many tough battles with Sachin as well as legendary West Indies batsman Brian Lara. And when asked who he would pick as the greatest of all time, he had no doubts.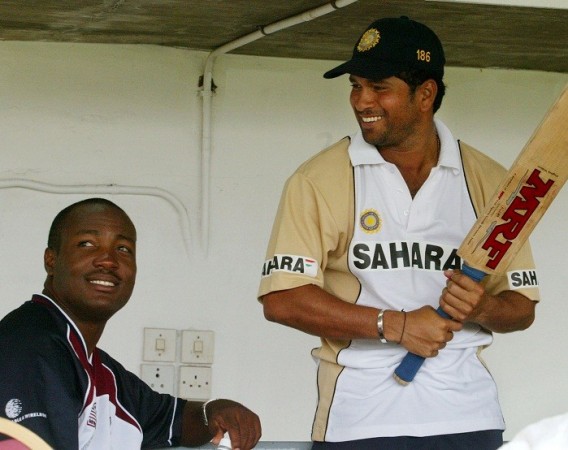 "I have to say Sachin because of the aura he carried when he came out to bat.
"When I was a fresh-faced 23-year-old from the bush at the top of my bowling mark at Melbourne in 1999, I was a looking at a tiny batsman; and his bat was big. I thought to myself that this was the guy I want to play against. I was pinching myself it was not a dream. I thought I can ask him for an autograph rather than bowl to him. It's strange when you get to play against someone who was your hero growing up. And somehow you always found ways to bowl at him with a little bit extra effort.
"I have waged many a battles against him and was lucky to get him out many times. But I was also at the receiving end; like the hundred [116] he scored at Melbourne in 1999 and also the many hundreds he scored against us all over the world."
Changing topics quickly, Lee - who has 718 international wickets to his credit - was more than ready to talk about South Africa's retiring skipper Graeme Smith.
"He's been such a great leader for South Africa, who came in and captained the team in his early 20s, and when you do that for a huge nation like that, it's a massive challenge. You don't even know yourself as a player at that age. So to try and look after everybody else... hats off."