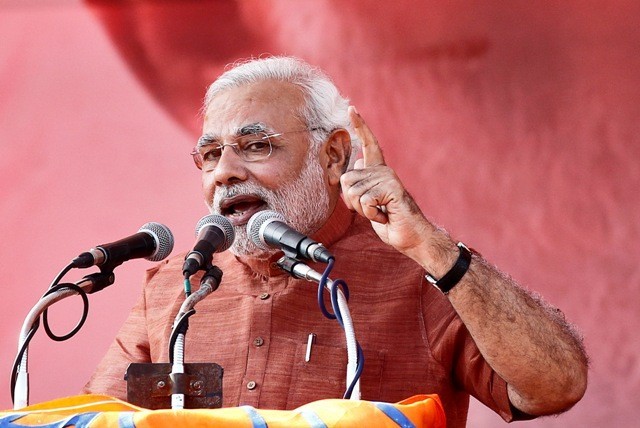 Telugu cinema's top actor Akkineni Nagarjuna is all set to meet Bharatiya Janata Party's (BJP) prime ministerial candidate and Gujarat Chief Minister Narendra Modi in Ahmedabad on 24 March (Monday) to extend his support. According to media reports, Nagarjuna has already left for Ahmedabad and likely to meet Modi at around 4 pm.
It is being said that the Tollywood superstar wanted to field his wife and yesteryear actress Amala Nagarjuna from Vijayawada Lok Sabha seat on a BJP ticket and the party has reportedly offered a ticket to Amala to contest from the Andhra Pradesh coastal city.
Amala Nagarjuna is an animal welfare activist and has co-founded Blue Cross of Hyderabad, a non-governmental organisation. Born to an Irish mother and a Bengali father, Amala has acted in south Indian films and a few Hindi films as well.
However, Nagarjuna is yet to make an announcement about this or his entry into politics. He is expected to release a statement later in the day.
Nagarjuna is the second actor from Tollywood reportedly seeking to extend his support to Modi after Pawan Kalyan, who started his own party "Jana Sena", and also met Modi recently.
It is also being said that Nagarjuna has already met M Venkaiah Naidu, another BJP national leader from south, before leaving for Ahmedabad. Nagarjuna is new to politics as his father Nageswara Rao was not involved in active politics.
BJP already has a prominent actor Krishnam Raju from Andhra Pradesh. Raju was a central minister in Atal Bihari Vajpayee's government. Now BJP is looking at cinema stars in south India to strengthen its base there. If Nagarjuna joins BJP, it is expected that the party will further gain roots in southern states.
Kannada actor Shivaraj Kumar's wife Geetha Shivaraj Kumar too is contesting this general election from Hassan in Karnataka, with full support from her husband.