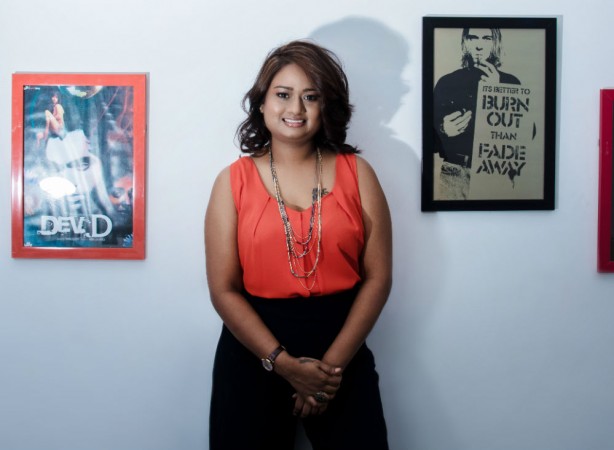 The unpredictability of audience taste and understanding their pulse remains the major challenges for any TV production house. Gone are the days when daily soaps used to rule the TRPs. These days, it is also about games, dance and singing shows. In short, reality shows have become the first choice of entertainment on small screen for the new-age audience.
Currently, Pixel Pictures is one of the few production houses churning out some entertaining reality shows. It is primarily involved in adapting successful international shows to Kannada viewers. With Super Minute's third season ready for its airing, Pixel Pictures CEO Prashanti Malisetti speaks to International Business Times, India, about formatted shows, challenges before her, demonetisation and more. Below are the excerpts from the e-mail interview:
IBT: Please tell us more about Pixel Pictures and its forthcoming ventures.
Prashanti Malisetti: Pixel Pictures was founded in 2012 to bring quality content with ethical compliances to entertain the viewers. The television industry has gone through a series of changes from management, number of new entrants (channels) and content prospective. We at Pixel are a newer production house that caters to all these challenges with equal ardour. Traditional production houses are run with a linear hierarchy and we found Pixel to break away from this linearity and bring in a combination corporate environment to cater to the channel houses. Pixel has found its ground with gaming shows over the years and has grown to be the leading production house in this space.
IBT: Tell us more about your forthcoming ventures.
Prashanti Malisetti: Pixel has gained ground in its gaming shows not only in Kannada, but also in Malayalam late last year. This apart, we are exploring some fiction content that will be more concrete in the coming months or sooner. Television goes through a lot of pilot and content making rounds when it comes to fiction and we are trying to bring innovative content into this space. Pixel is also looking to diversify into the web series and programming, a range of unexplored avenues with an equal tasked target audience.
IBT: Do you see any differences between Pixel Pictures and other production houses?
Prashanti Malisetti: Each production house is distinct and we cannot be implicit in pointing distinct differences. Pixel is identified with the programs it has produced and they have all been of a certain quality that has been unparalleled from the others. We have ethically acquired the rights of production or have partnered with the original international owners to bring the right look/effect to the regional audiences. Dance shows like Jhalak were already a part of the national channel platforms and a number of other local channels tried to ape the same, but the content just did not match up. We realised from the onset that Pixel would bring original content and bring them the ethical way to its audiences. The style with the right partners ensures quality content and it seals that thought when we have successfully wrapped the third season of 'Dancing star' a few months ago.
IBT: Is there any specific reason why Pixel Pictures opt for formatted shows?
Prashanti Malisetti: There is no specific reason, rather a gap around 2012 when the shows were on a national platform for viewership, but regional audiences were not given the benefit to enjoy the same. Unlike other regions, the Kannada industry is outright against any dubbed television broadcasts, Pixel completely endorses the same. We chose to bring the shows to the regional audience and ensured that the programs were changed to cater to their tastes. Though we have produced two seasons of the gaming show in Kannada, when we approached the Malayalam audiences, we gave them a brand new show with complete new concept games (not the dubbed versions).
IBT: Isn't it difficult to tweak a popular show to the local sensibilities?
Prashanti Malisetti: It is a specific skill set and takes a good team effort by the Research & Development team to develop the sensibilities of the local audiences. Many experiments are conducted and very few make it to the right side of viewership. Each game or concept needs to be uncomplicated, easy to play, difficult to win and should be entertaining when played repeatedly
IBT: Tell us how do you figure out right faces for the show and how much planning goes into your projects?
Prashanti Malisetti: Each show is different and it is not easy to put a set rules or indices to get the mixture accurate. There are versions of planning that go into making of any show even before the channel agrees to take it onboard. Pixel has at least four to five show concepts on board at all times, experimenting various kinds of programming to show innovation to channel houses. The pre-production once a show is approved takes a good three to six months to get the right schedules of the mass of technicians onboard. The mixture of celebrities, the judges and anchors are important factors of each of the shows we have produced, again there is no set rules or points that can be checked. We trend our executive decisions internally and create a working environment warm enough to bring their best performances on every shooting schedule.
IBT: How popular are Kannada reality show compared to other regional languages?
Prashanti Malisetti: Unfair to make a comparison because of the sheer size of audience that each regional language enjoys and the variety of reality shows that exist today. The audience is smart today and diverse to know exactly what they like to watch and what programs should enjoy the prime time viewership. The number of regional channels that exist and are entering into this space proves that Kannada reality shows are here to stay and more innovation is yet to make its way into it. A segment of the shows sometimes go viral on other platforms like YouTube and others - this does happen very often in reality shows unlike any other kind of programming. The viewership when something goes viral though is not about regional content but the value of content for entertainment.
IBT: Do you have plans to expand your horizon to other languages?
Prashanti Malisetti: Yes, we have diversified into Malayalam and are approaching others to work into many more regional spaces.
IBT: Did demonetisation have impact on your business?
Prashanti Malisetti: Yes, it has and remonetisation is making our recovery an uphill task that we need to endure
IBT: Future goals for the company and challenges before you?
Prashanti Malisetti: Television is growing with a diverse set of audience to cater to. The platforms are also changing, the audiences are moving more into the mobile platform than conventional television watching mediums. HD and now HD+, technology changing in equipment is also changing and we need to adapt to move forward. The concept of watching television for 45 minutes or 23 minutes is also bound to change, in what passage is yet to be debated. Shorter length in programming is claiming increase in viewership and youth programs are areas of growth. The whole millennial populations are now coming into the prime market futures; we need to evolve programming if we are to keep them seated as audiences. At Pixel, we are experimenting in the area of infotainment, digital content, documentary style storytelling and probably seasonal program production. Classification of challenges is hard task because each one is distinct to address. The challenge to keep a good balance of entertainment and audience connect factor are very crucial for the success of the show. Elements must be added and subtracted from the main format to the final cut, there is no guarantee that each process would lead to a successful pilot. The challenge then is to get back and repeat the same process again.