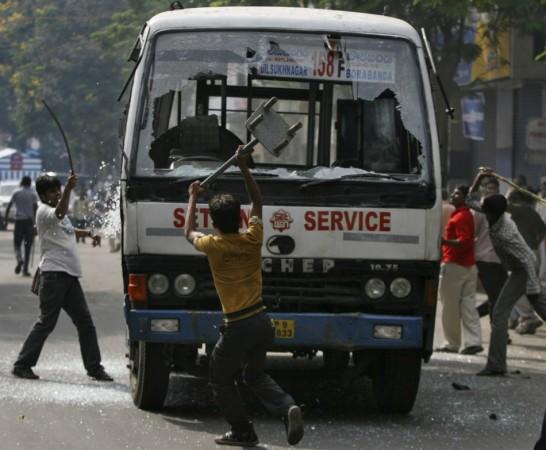 The Supreme Court has issued a notice, on Friday, to Andhra Pradesh government and sought reply on a plea, claiming that normal activities and administration in the state have been paralyzed due to the Telengana stir.
The apex court issued the notice on advocate PV Krishnaiah's plea, seeking the court's direction to the Centre to restrain it from carving a new state out of Andhra Pradesh.
The petitioner, Krishnaiah, filed a bunch of pleas seeking the apex court's intervention in the Telangana agitation and the damage caused by it to public property.
Besides, the bench of justices, G S Singvi and S Mukhopadhya, also issued notices to the Telangana Rashtra Samiti, Registrar general of the state and the Andhra Pradesh Bar Association and sought their reply on the petitioner's plea that judicial activities in the state have been affected by the ongoing stir.
The notice has directed to inform the apex court about the number of days the court did not function because of the strike. The bar association has been directed to file an affidavit indicating the action taken against the advocates who had given the boycott call.
According to the petitioner, apart from paralyzing normal life, courts, government offices and other government machineries and courts in the states have not been able to function for the last one year due to the stir.
In the plea, Krishnaiah mentioned that the power to be able to divide a state is vested with the Parliament and it cannot be done without amending Article 371-D of the Indian Constitution, which has granted certain benefits of reservation in employment, education and other benefits to the locals. It also contended that violent means of agitation has caused colossal loss of public money and it's a violation of Fundamental Rights of the citizens under Articles 14 (Equality) and 21 (Liberty) of the Indian Constitution.