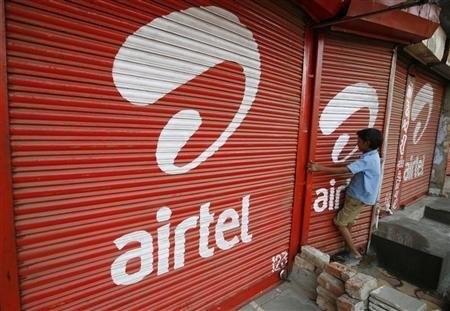 The aggressive bidding for spectrum by telecom companies is likely to have a flip side, as far as mobile phone users are concerned: call and data rates are set to go up.
"The auction was designed to extract maximum from telecom operators else why would someone create scarcity of spectrum. Financial and cost structure of industry has been completely altered. Consequently tariff will have to be increased to meet commitment to government," industry body Cellular Operators Association of India (COAI) Director General Rajan S Mathews told PTI.
Some analysts estimate a minimum increase of 10 percent in tariffs, while others expect them to go up by 15 percent.
"All big companies, they are debt-ridden. If price of spectrum has gone up, which is the raw material for operators, the only choice they have is to marginally hike tariffs," said SC Khanna, former Secretary General of industry body Association of Unified Telecom Service Providers of India (AUSPI).
The fierce bidding by telecom companies saw the spectrum auction concluding at Rs 1.10 lakh crore on Wednesday; the carriers are required to pay about 33 percent of the final bidding amount to the government within 10 days. The remaining amount will have to paid in 10 annual instalments beginning from 2017.
Experts believe that with the increase in spectrum cost, companies may seriously consider passing on the cost to consumers, despite the intense competition.
"The auctions will increase the debt burden of the industry by 70-80% of the spectrum price paid," said Hemant Joshi of Delloitte Haskins and Sells, to The Economic Times.
"Balance sheets would get further leveraged and profitability and cash flow would be adversely impacted in servicing of principle and interest and amortisation of spectrum cost," he added.
However, the operators may not opt to increase call rates immediately but try to spread them over time as they struggle to gain subscribers, analysts said.