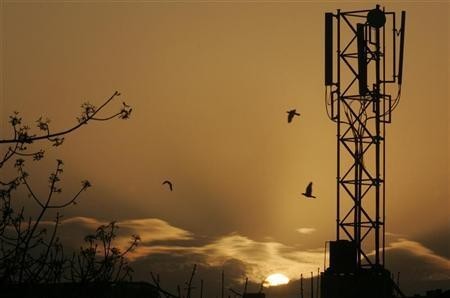 The Indian Telecom Commission on Tuesday has approved the finance ministry's proposal to increase the ceiling on foreign direct investment (FDI) to 100 percent from 74 percent in the telecom sector.
The move is likely to act as a catalyst for the industry which had a debt of ₹1, 85,720 crore in 2011-12.
The Commission's decision will be submitted to the Union Cabinet for its approval after the concerned ministries, including Home and Finance, go through the proposal.
Currently, foreign investors are allowed to hold a maximum of 74 percent in phone carriers. Among those to exploit the opportunity are Britain's Vodafone Group and Malaysian operator Maxis with 74 percent stake in Vodafone and Aircel, respectively.
Even Norway-based Telenor and Russia's Sistema won't need Indian partners to operate within the country if full foreign ownership is allowed. Sistema's Indian unit said on Tuesday that it supports 100 percent foreign holding in telecoms companies, calling it a pro-industry and pro-consumer move, Reuters reported.
Other Indian investors are Bharti Group in Airtel, Aditya Birla Group in Idea, Tatas in TataTele services, and Reliance in Reliance Infocomm, who may be in a position to sell a partial or full stake to foreign investors.
The telecom sector has alone assembled a revenue of ₹58,732 crores from foreign investors since 2000, according to the Department of Industrial Policy and Promotion. If the proposal is approved, India's mobile sector is likely to expand further.
The National Telecom Policy of 1994 allowed up to 49 per cent FDI in telecom services. In 2005, former Telecom Minister Dayanidhi Maran increased the limit to 74 per cent.