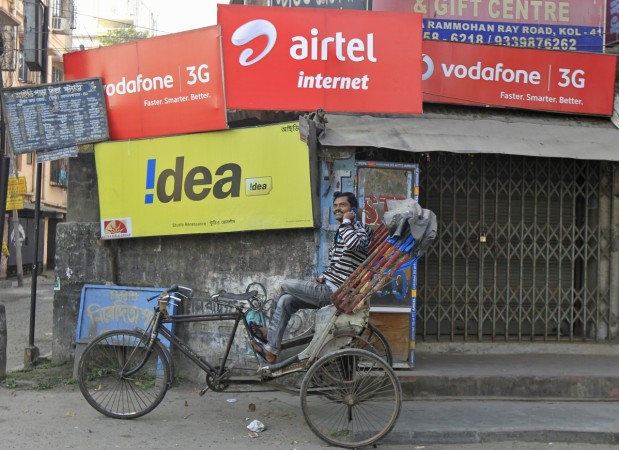 India's premier body of telecommunications, Telecom Commission, has approved a policy allowing big telecom operators to sell the bulk of their spectrum and network infrastructure to smaller, local-area vendors, reported the Business Line.
The move can lead to mushrooming of small vendors, also called the mobile virtual network operators (MVNOs) or telecom service retailers (TSRs), into the business of voice and data services in the country. At the same time, it can help foreign companies such as Virgin Mobile, AT&T and China Mobile who want to operate in India, disclosed an official source.
The policy, mooted by telecom regulator, TRAI, will allow these MVNOs/TSRs/foreign operators to buy bandwidth and infrastructure at wholesale price from large operators and then resell them with their own offerings, brand and tariff rates, said the daily. Explaining what it means to both the players, big and small, Business Line added that this will allow incumbent players like Airtel, Vodafone, Reliance Jio, etc., to benefit from MVNOs' capacity for a cheaper and faster option to reach out to a larger customer base, especially in 3G and 4G services. On the other hand, for MVNO or foreign players, who lack the capex or opportunity of big operators in the country, it will be an opportunity to cater customised and niche services targeted at a specific segment.
Business Standard quoted a source as saying, "(M)VNO will be able to offer all telecom services provided by a telecom operator with which it has partnered. It can sell services of more than one operator. It can offer voice call service of one and data service of the other player by partnering with multiple service providers."
The daily added that MVNOs are expected to bring down the marketing and sales cost of many debt-fraught telecos, while sharing some operational expenses of setting up mobile towers and other network infrastructure.
Potential MVNOs to capitalise on the offer initially could be large retail chains and financial service providers with a pan India footprint who want to offer mobile service. It could also be extended to help cable service operators, said the report. However, customers from Naxal-affected areas or rural regions could be the biggest beneficiaries as their service provider could be a local player yet a stronger brand to penetrate those markets, said Business Line.
Hemant Joshi, partner at Deloitte Haskins & Sells LLP, told the daily, "It may be helpful to tap some small pockets where local operators can ride on spectrum of BSNL or any other operator (where they are present) and provide some specialised/ relevant local contents."
Analysts believe the policy has come too late in the day when market is highly competitive and ample spectrum is available. However, the official said the policy is "just a matter of weeks and not months" away from being announced.