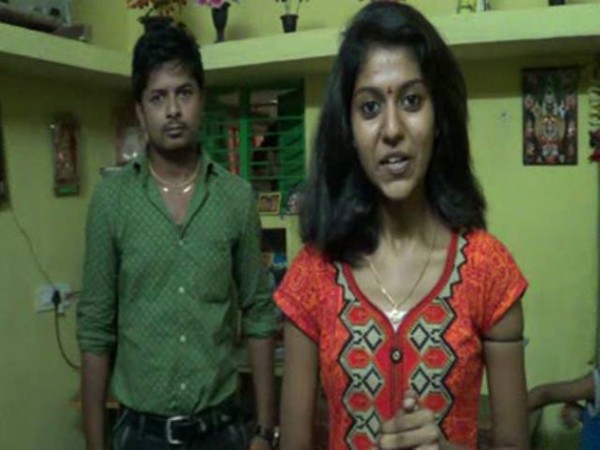 Singer Madhu Priya, who rose to fame at the age of 13, is in the news for controversies surrounding her love marriage with neighbour Mangi Srikanth.
The couple was in a relationship for almost two years.
On Thursday, while informing the media about their marriage in Sirpur Kagaznagar in Adilabad district on Friday, 30 October, the singer claimed that their families are happy with their decision to get married.
Madhu Priya and Srikanth Marriage Pictures
However, the latest reports suggest that Srikanth was attacked by the singer's relatives on Thursday night and other unconfirmed reports say the singer's relatives tried to kidnap her before the wedding. The couple has reportedly filed a complaint against the relatives with the Kagaznagar Police.
It has to be noted that the young singer, known for her song "Aadapillanammaa", became an adult just a month ago.
However, it has been learnt that Madhu's parents had agreed to get her married to her lover, but wanted her to marry some time later as she is too young and should focus on her singing career now.
Watch the video below in which Madhu announces her marriage: