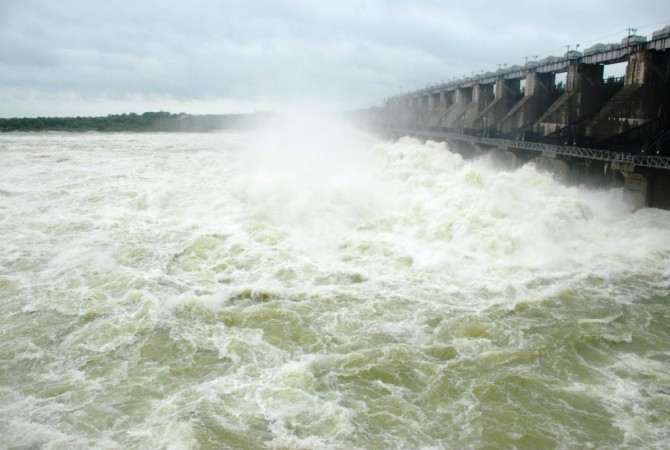 More than 1,000 people in Telangana's Karimnagar district were evacuated on Sunday night after incessant rains battered the state for almost a week. In Telangana and Hyderabad, at least 17 people have died so far.
The under construction Mid Manair dam in Boinapally mandal of Karimnagar started overflowing and the embankment was washed away leading to flooding in the region.
"Over 1,000 villagers staying in six villages near the Mid Manair dam, which was overflowing, were evacuated last evening. It was a precautionary evacuation... the situation has now improved and they will be sent back today," Special Chief Secretary (Revenue) Pradeep Chandra told PTI on Monday.
Chief Minister K Chandrasekhar Rao told ministers to stay in their districts and work with district-level officials, oversee rescue and evacuation of people in low-lying areas.
Officials in Adilabad, Nizamabad, Karimnagar, Warangal and Khammam districts were told to remain alert, PTI reported.
The Warangal administration was told to be on high alert since the Godavari river was overflowing. Lives of those living in the area could be in danger. Khammam district was also put on high alert due to an increase in water level at Bhadrachalam.
We are taking measures in view of the heavy rains in the past few days in the state including in Hyderabad, which is unprecedented after the 1908 floods in the city," minister T Nageshwara Rao said.
We are keeping a watch on water level in Warangal and Khammam districts. Our personnel have been deployed in the villages along the river bank, if necessary, the process of evacuation will begin," DIG (Warangal Range) Ravi Varma told PTI.
Some of the low-lying areas in Hyderabad continue to be inundated with NGOs distributing food packets and essential materials.