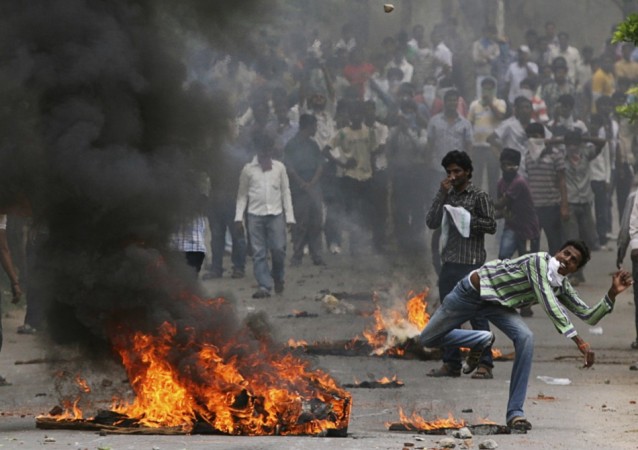 YSR Congress President YS Jagan Mohan Reddy will begin an indefinite fast at the Chanchalguda Prison in Hyderabad on Sunday to oppose the bifurcation of Andhra Pradesh. while Congress chief Sonia Gandhi has promised to set up a new panel, other than the committee headed by AK Antony, to speed up the formation of Telangana.
Reddy hails as an MP from Kadapa, one of the four districts that fall in the Rayalseema region. The other three are Anantpur, Kurnool and Chittoor. According to the proposed plan by the Congress Working Committee of forming the 29th state of India, two districts of Anantapur and Kurnool were to be merged with Telangana.
YSR Congess along with Congress leaders from the Rayalseema region continue to strongly protest the decision.
Jagan decided to go on an indefinite fast on Saturday after he asked his mother and party President YS Vijayamma to beak her six-day fast. "If we do not react when we have to, the State will turn into a desert and to avoid such a situation, I will be undertaking the fast," Reddy was quoted as saying by the Hindu.
He further added that his strike is in continuation to his mother's indefinite fast. The move comes in the wake of Sonia Gandhi's decision to set up a second committee to speed up the Telangana process.
In a rare appearance, Sonia spoke to reporters in Delhi that the new committee will look into the concerns of those affected by the bifurcation.
She did not give a time frame for the setting up of the panel. The decision prompts that the AK Antony committee is to deal with only the Congress leaders from Seemandhra who are opposing the formation of Telangana, as Telugu Desam Party leaders have refused to meet Antony over the issue.
Meanwhile, YSR Congress and TDP have called for a bandh in Guntur. As per IANS reports, markets, schools and business establishments remained closed.
Protests against Telangana continued in Andhra for the 25th day as more than six lakh government employees went for a strike in districts Seemandha. Over 12,000 state-owned buses of Andhra Pradesh State Road Transport Corporation were off the roads on Saturday.