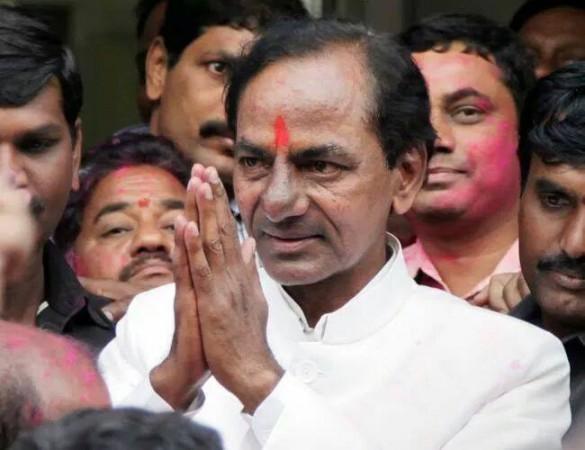 A first-of-its kind Intensive Household Survey (IHS) to be conducted across the new state of Telangana, including its capital city Hyderabad, has raised apprehensions of a hidden agenda.
With only hours remaining for start of the survey on Tuesday, the people who hail from the Seemandhra region are wary that the government might use the survey information against them as they come from the erstwhile Andhra Pradesh.
Hyderabad, a major information technology hub and the fifth largest contributor to India's GDP among its cities, was a major point of contention in the highly divisive process that saw the bifurcation of the state.
According to the government of Telangana, the survey is to mainly find out who really deserve various support and stimulus schemes of the state, so that wasteful expenditure and the taxpayers' money reaching undeserving hands could be prevented.
Read: Hyderabad Household Survey: Facts, Fears and What the Government Wants to Know
"If the information is used for its intended purpose, there is nothing good like this. And if it is going to be used only for political gains, nothing is going to be worse," Koushik Reddy, a small-time builder who has projects in the fast-developing Gachibowli suburbs, told IBTimes UK.
Some are not willing to part with their bank account details.
George Andrews, who recently retired as a supervisor from a major state-run electrical company in Hyderabad, says he and his friends have decided not to provide any information about their bank accounts.
"It is not that I am having something to hide about my accounts," Andrews said. "Why they require that information we are not convinced, so we will not cooperate with that part."
Andrews is originally from Tamil Nadu and he said most of his friends are settlers from Seemandhra.
Over 50,000 enumerators have been engaged in Hyderabad for the survey.
On Tuesday, the city will do nothing but answer queries by the government - about the people's whereabouts, assets and everything.
All workplaces except hospitals and other emergency services will remain shut on survey day, and people have been asked to be at home until the survey forms are filled and signed. No public transport facility will be functional and no shops or cinema halls will be open.
The new state was born on 2 June, 2014 after several years of intensive political struggle led by the party, the Telangana Rashtra Samithi (TRS).
According to the State Reorganisation Bill 2014, Hyderabad will be the capital of both Telangana and Seemandhra for the first 10 years and by then Seemandhra should build its own capital.
Also, the policing of Hyderabad will be mostly in the hands of the governor, appointed by the federal government, which in its current political affiliation, is friendlier with Seemandhra, and its chief minister Chandra Babu Naidu of the Telugu Desam Party (TDP).