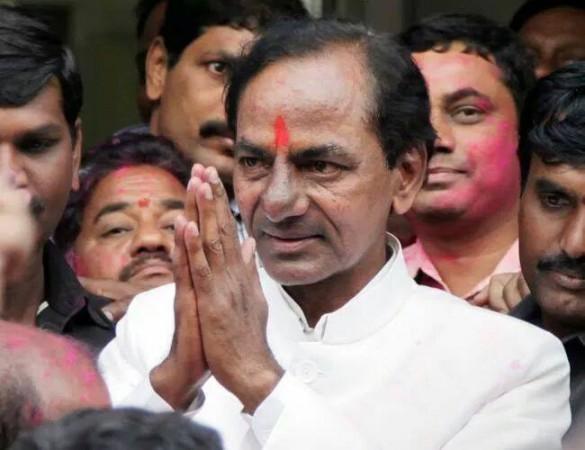 As Telangana's first budget session began on Wednesday, the newly-formed state faced the harsh reality of an 'agricultural crisis' with a grim statistic of 350 farmer suicides in five months owing to water and power crises. However, the ruling Telangana Rashtriya Samiti has decided to go ahead and hike salaries of its legislators.
According to reports, notwithstanding the current issues of water and power shortages in the state that led farmers to end their lives, Telangana Finance Minister Etala Rajender is slated to raise salaries of legislators from ₹1.2 lakh to ₹2 lakh per month, NDTV reported.
"The government should declare an agricultural emergency in Telangana. Unless public and private loans are waived and some confidence-building measures are taken, suicide deaths will continue," P Srihari Rao, a social activist told the channel.
BJP MLAs reportedly walked into the Assembly carrying lanterns in a mocking gesture signifying the state's power crisis.
However, Telangana Chief Minister K Chandrasekhar Rao chose to put the entire blame on Andhra Pradesh.
"The Andhra Pradesh chief minister has, it seems, taken a vow to deprive Telangana of power and water share, so that crops on our fields dry up. We will not let that happen," KCR reportedly said at a public meeting on Sunday.
The Telangana government has proposed an expenditure of ₹1,00,637 crore for the 10 months of financial year 2014-15, including a plan expenditure of ₹48,648 crore and non-plan outlay of ₹51,989 crore.
The government also allocated ₹100 crore to the families of 459 'martyrs' who died during protests for a separate statehood, IANS reported.
The state has also allocated ₹2000 crore to improve and rejuvenate 9000 water reservoirs and tanks this year, and ₹6,500 crore for four lift irrigation schemes to be completed this year in Mahabubnagar.