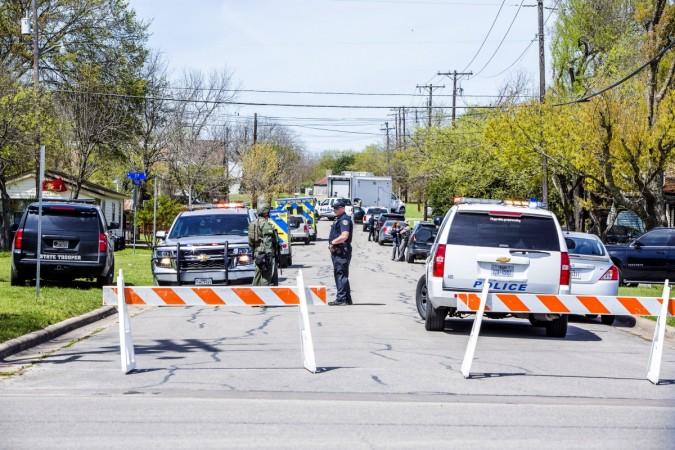 Every story has two sides and that seems to be really true in Tekashi69 kidnap incident. The rapper was apparently kidnapped, pistol-whipped and robbed from Brooklyn on Sunday early morning.
According to TMZ, Tekashi 6ix9ine was working on his music video till the wee hours and around 4 AM, he wrapped up the session to drive back home. While returning, three unidentified gunmen blocked his car, threatened him with a pistol and locked him down. When he regained consciousness, he was in the back seat of a car and the kidnappers drove straight to his home.
After reaching home, he was robbed of $750k in jewellery and between $15k and $20k in cash. Thankfully, Tekashi's baby mama and daughter—who were inside the house—were left unhurt. While driving back, Tekashi managed to open the back door and jump from the running car. He immediately got into a by-passers car and asked for help.
While this is one side of the story, the rapper seems to have narrated a slightly different tale to the cops. The rapper said that he managed to escape from the clutches of the gunmen and reported the incident to the cops. However, he denied giving further information on how he got hurt. The rapper is still believed to be in the hospital undergoing treatment. According to law enforcement, Tekashi became uncooperative after narrating his version of the story and denied to provide any further information.
Meanwhile, Tekashi's baby mama (with whom he shares his house and also the mother of his child) has posted a message on Instagram asking people to provide the much-required privacy for the family.
Nicki and 69 drop "FeFe" and all of a sudden Tekashi 69 is "Kidnapped, pistol whipped, and robbed" ? this nigga is a genius when it comes to marketing boy I'm telling ya

— NiNo (@BamNino) July 22, 2018
6ix9ine managed to open the door and run away from his kidnappers. One of them ran after him trying to catch up but couldn't, tekashi really is the fastest man alive. ? he beeeen told us haha

— Lizbeth Berruecos (@LizbethM_B) July 22, 2018
BREAKING: NYPD has found the weapon used by unknown assailants to rob and pistol whip Tekashi 6ix9ine pic.twitter.com/d9vPrZgBF0

— WildStyle DaProducer (@MrWildstyle) July 22, 2018
On the other hand, Twitteratis seem to be doubting the entire story. Many fans claim that the rapper is staging the incident for publicity.