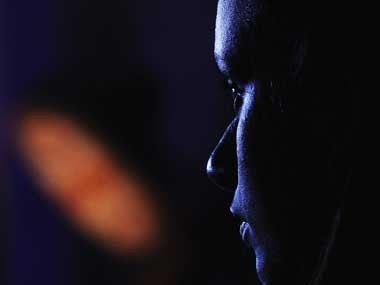 Sexual assault allegations against Tarun Tejpal, Editor in-chief of famous investigative magazine Tehelka, have shocked the media fraternity with social networking sites going abuzz. Tejpal stepped down for six months on Wednesday.
Rumours are running rife that Tejpal, founder of the magazine, had sexually harassed a journalist continuously over a period of time. A close confidante of the victim told a news channel that she was not satisfied with Tejpal exiting from his post at the weekly magazine.
"The act happened continuously over a period of time...and despite the girl pleading that she is almost the age of his daughter...She pleaded 'please don't do this'...her 'no' was not accepted...it happened once and it happened the next day," the journalist's close friend told NDTV.
As per a report in Delhi Durbar, the journalist was sexually harassed in Goa and has yet to file an FIR. The friend of the victim has confirmed to the website that the journalist has evidence in terms of SMSs after the incident that could prove Tejpal guilty in a court of law.
Goa Chief Minister Manohar Parrikar has told the news channel that his government would take a suo moto action in the sexual assault case against Tejpal.
Tejpal had resigned writing an email to Shoma Chaudhury, Managing Editor at Tehelka. "I squarely take the blame for this... A bad lapse of judgment, an awful misreading of the situation, have led to an unfortunate incident that rails against all we believe in and fight for. I have already unconditionally apologised for my misconduct to the concerned journalist, but I feel impelled to atone further," he wrote in his resignation.
"I must do the penance that lacerates me," Tejpal added.
Forwarding the mail to Tehelka employees, Caudhary had said, "There has been an untoward incident, and though he has extended an unconditional apology to the colleague involved, Tarun will be recusing himself as the editor of Tehelka for the next six months."
Latest Reactions
Shazia Ilmi, Aam Aadmi Party member: "It's good that Tejpal has stepped down. In many such cases the matter doesn't even reach this stage. It depends on the girl if she wants to take it forward. It also depends on what steps Tehelka takes after this. She should not be victimized."
R Rajagopalan, senior journalist: "Resignation is not the ultimate solution. Judicial scrutiny into this incident is needed."
Shobha Oza, Congress leader: "It is an unfortunate incident. No one is bigger than the law, zero tolerance should be adopted."
Nirmala Sawant, National Council of Women: "If the allegation is accepted then it is a cognizable offense. He will have to bear the punishment if an FIR is lodged. We need a letter from her, will support her, will not disclose identity."
Smriti Z Irani, BJP spokesperson: "Sexual Harassment at work place act 2013 makes it mandatory for the management of an organization to assist the VICTIM in pursuit of justice. Appalled by arrogance of Tarun Tejpal n Tehelka which sought to brush aside d 'assault' n indulged in 'penance' by stepping aside for 6 mths."
Manish Tewari, Information and Broadcast minister: "It's a very sensitive issue. I would like to know more details about the case before commenting on it."
Kiran Bedi , social activist and former IPS officer: "(Tehelka editor's Tehelka) Admits his crime of sexual assault was product of"bad lapse of judgement" (Or was it belief in immunity)? Does Tehelka have th mandatory committee to look into the allegations of sexual harassment against their editor to propose on how far to go?"
Kavita Krishnan,All India Progressive Women Association member: "Complainant has said that sexual assault has happened. Tejpal is trying to wash his hands off of this. His response is inadequate and shocking. Penance is no substitute for penalty. I am shocked that Tehelka is claiming complainant is fully satisfied, complainant has told us she is not satisfied."
Saraswati Ghosh, social activist: "This has come as a shock to us, we looked at #Tehelka to raise women issues, like the Soni Sori case."