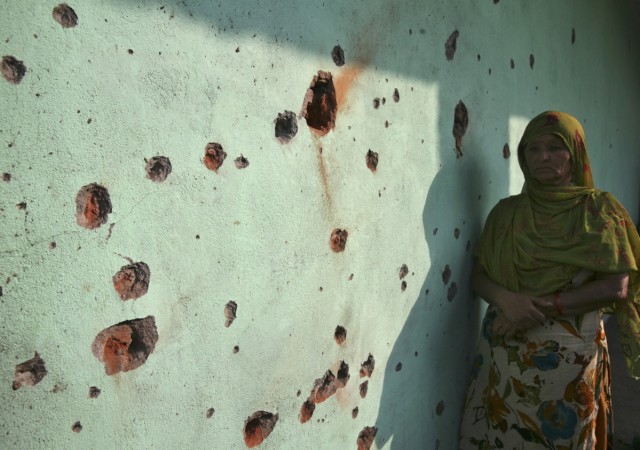 A teenage girl lost her life in yet another round of firing by Pakistan across the international border and LoC in Jammu and Kashmir on Friday, in which four civilians were left injured.
Jara Akhtar, died as mortar shells were fired in the Poonch district when firing began at about 2 pm on Friday. "There was a ceasefire violation by Pakistani troops in Poonch sector. Pakistani troops resorted to small arms and mortar shelling along LoC in Sabjian around 2 pm on Friday," a senior Army officer told NDTV.
After a number of ceasefire violations in August, Pakistani troops have once again resorted to heavy firing across the border, with four such violations taking place in the last three days.
Three ceasefire violations took place in Sabjian and Mandi sub-sectors in Poonch district, while another one occurred in Forward Area in Kashmir Valley on Wednesday.
Civilians living in villages close to the border are once again facing the brunt of the bullet. In August, a young boy and his father were killed in firing from the Pakistani side, while several others were displaced.
In Wednesday's firing, two women were injured and about six houses were damaged in mortar shelling by Pakistan on civilian areas.
On Friday, Pakistani troops also reportedly fired at Indian posts with mortar guns and automatic weapons along LoC in Sabjian, as reported by Press Trust of India.