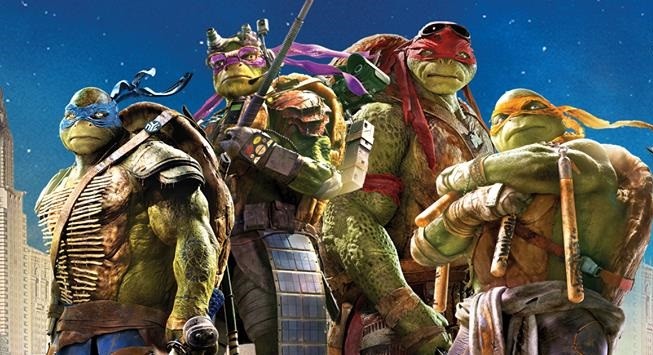 "Teenage Mutant Ninja Turtles: Out of the Shadows" opens in theatres this week, and fans — especially the 90s kids — are in for a big treat. The film will have several references to the 1991 hit "Teenage Mutant Ninja Turtles II: The Secret of the Ooze."
Audience and die-hard fans of the Turtles will notice parallels between this film and the original second movie, reports ComicBook.com: "From experiments using mutating ooze to new mutant animal villains (Bebop and Rocksteady), some familiar catchphrases, and even a little dose of 'Ice, Ice Baby'."
Writers (and producers) Josh Applebaum and André Nemec knew fans would love and expect a nod to the earlier film. However, they wanted to make sure they struck a balance between the old and the new.
"It's 2016, it's a new movie, it has to feel like its own thing, so we didn't want to put that stuff too much at the forefront of it and make it feel like it's only an homage, but really slide those Easter Eggs in there for the fans, that was the way to do it," said Applebaum in an interview with Comicbook.com. "There was discussion about the middle of the movie having the Turtles just start doing the Ninja Rap, but it was too much," he said.
However, a snippet of "Ice, Ice Baby" is played on a jukebox during one scene in the movie, and "Ninja Rap" will play out during the credits. You can click here to watch the hilarious sequence from the original film. "Teenage Mutant Ninja Turtles: Out of the Shadows" opens in theatres on June 3, 2016.