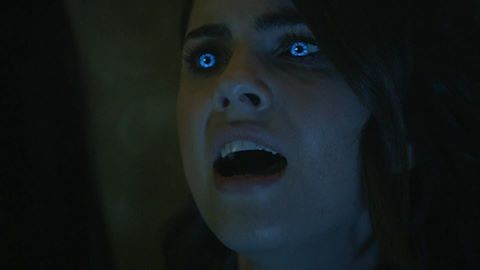 The Season 5 finale of MTV's "Teen Wolf" ended on a happy note for the pack as they successfully managed to take down the Beast.
Fans of Lydia and Stiles also saw a touching moment between the two when former was taken to the hospital after Sebastian went on rampage at the police state and stuck one of his claws right into Lydia's neck.
It was revealed that Stiles and Lydia still have some unresolved feelings toward each other and this will be further explored in the upcoming season, revealed executive producer Jeff Davis in a chat with TVLine.
"They're not only lingering feelings — they become a focus, a focal point of the next season," said Davis. "Something big happens in the very first episode of Season 6 between Stiles and Lydia, which you'll have to tune in to see."
As for what's in store for the other characters on the show, Davis said the writers are still debating whether they should darken Mason's character.
"One of the things we like most about his character is that he's utterly optimistic. He's got this unflagging enthusiasm, so I don't know how much we're going to darken his character. He's sort of a beacon of light for the other characters, and now that he's human again, we're most excited to see him being funny," Davis pointed out.
As for Malia and her mother, the executive producer revealed that they would love to have the Desert Wolf back on the show, as Malia's relationship with her parents are always interesting to watch. But even if fans don't see the Desert Wolf in Season 6, they can expect another parent to show up soon, added Davis.
Season 6 of MTV's "Teen Wolf" will see some of the older characters graduating and making a fresh start.