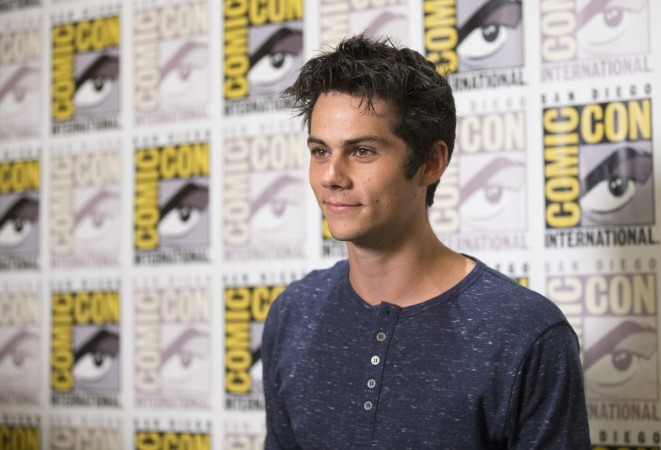 Stiles is missing in action, but the second episode of Teen Wolf made sure he was very much a part of the show as the pack, including Scott, Malia and Lydia, realised that they were all missing someone special.
The trio is yet to figure out it's Stiles and that he has been kidnapped by the Ghost Hunter. But thanks to the Ghost Hunters' inability to wipe off Stiles' presence completely, his friends have started missing his presence and Lydia even wrote the word mischief when she was about to write Stiles' name.
According to executive producer Jeff Davis, the word mischief is, in fact, a clue to Stiles' real name, something that has been revealed all this time the show has been on television. The only thing we were earlier told about Stiles' real name was that it started with M.
"It's a clue, it's a definite clue," Davis told TVLine. "That word was not chosen randomly."
Tuesday's episode of the supernatural teen drama also saw Stiles' mother returning from the dead, and it's anyone's guess where she came from.
"We really wanted to show what Sheriff Stilinski's life would be like without Stiles," Davis told TVLine. "A long time ago, we thought, 'What if he loses Stiles, but gets something back in return? What if he gets his wife back? What does that mean? Where the f–k did she come from? How is this possible? That's a big part of the mystery, and we have a lot of fun with it."
According to fan theories that are doing the rounds, Claudia will be instrumental in bringing Stiles back, but for this she will have to sacrifice her life.
Meanwhile, the synopsis for the next episode has been released, and it will deal with the pack hunting for Stiles. The synopsis for Sundowning reads: "Scott, Lydia and Malia search for Stiles; and Liam and the others try to keep a friend safe from the Ghost Riders."
Teen Wolf airs Tuesdays on MTV.