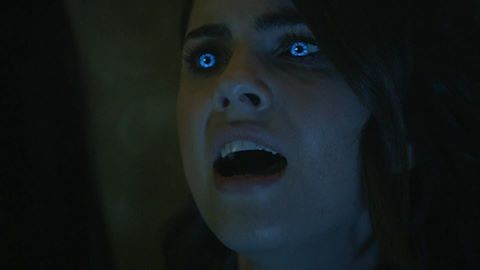 While Stiles will be exploring his romance with Lydia in the upcoming season of MTV's "Teen Wolf," Scott, the character essayed by Tyler Posey, will be staying away from romance. In an interview with Entertainment Weekly, Posey revealed that it was important for Scott, who had two major love interests in the form of Allison and Kira, rediscover himself as an individual.
"It was something I've always been interested in because from the very first episode of 'Teen Wolf' he falls in love with Allison [Crystal Reed] and then they break up and he immediately meets Kira [Arden Cho] so there wasn't really much single time for Scott," said Posey.
This has put to rest rumours that Scott and Malia will be an item in Season 6.
Posey said he can identify with his on-screen character as he too has been single since his split from Seana Gorlick in 2014. "This is the first two years I'm really single, so I relate to it with Scott and I thought it was something that every person has to go through in their life, grow on their own and really figure out who they are. That's kind of what's going on with Scott [when the show returns]."
As for when the show will return, reports indicate that a fall premiere is more likely, and viewers will see Scott's buddy Stiles exploring a romantic relationship with Lydia. In the previous season, it was revealed that Stiles and Lydia still have some unresolved feelings for each other and according to showrunner Jeff Davis, this will be further explored in detail in Season 6.
"They're not only lingering feelings — they become a focus, a focal point of the next season," Davis told TVLine. "Something big happens in the very first episode of Season 6 between Stiles and Lydia, which you'll have to tune in to see."