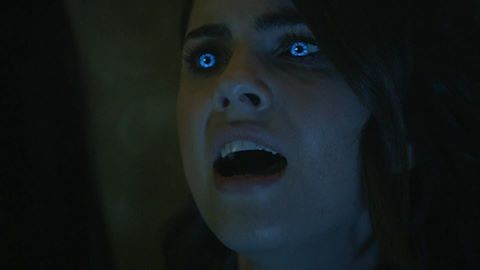 "Teen Wolf" is one among the shows that will air its season finales next year. The 100th episode of the show will be its final and it will air in 2017, it was revealed at the San Diego Comic-Con "Teen Wolf" panel.
But before the show winds up, it has a lot more to offer fans. For instance, Season 6 will see Scott and Stiles in a better relationship than what they had in the previous season. "In the beginning of season 6, they are not better than ever, [but] they kind of come back to the season 1 vibe," actor Tyler Posey told Entertainment Weekly. The two have no secrets and they have a solid bond similar to what they had before Theo caused a rift between them.
Because of all the stuff they have been through together, Scott and Stiles have become more mature in their relationship as well, Posey added. "They're in the same frame of mind that they were in in the first season, but they've gone through all of this stuff together, so they're way more mature and wiser and more comfortable with each other, so you just see the love between Stiles and Scott grow even more and fans are going to fall in love with that. It's a new level of Sciles."
Another highlight of Season 6, besides the continuation of the Scott-Stiles bromance, is the return of Peter, the character essayed by Ian Bohen. He was last seen in Season 4, and according to plot rumours, he will once again be in the thick of things after being targeted by the Ghost Riders. Another character who will return is Cody Christian's Theo, who was last seen pulled into the ground by his sister.
"Teen Wolf" Season 6 premieres Tuesday, Nov. 15 on MTV. The show is expected to retain its 9 p.m. timeslot for the final season.