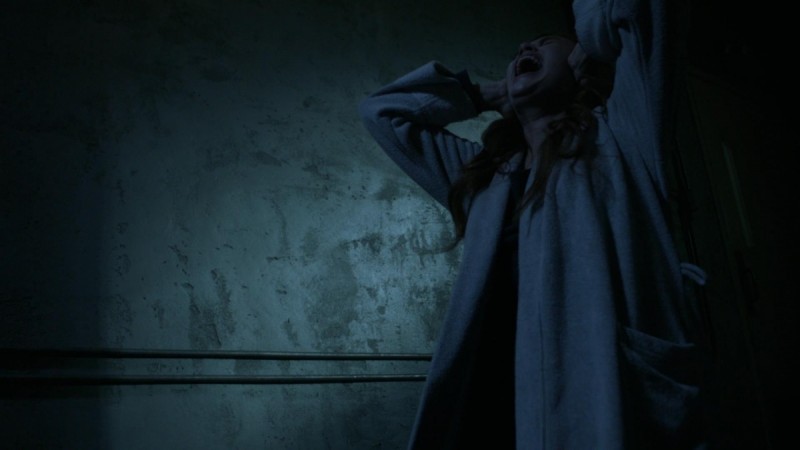 Dr Valack (Steven Brand) has a plan and it involves Lydia (Holland Roden). The doctor at Eichen House torments her to amplify her powers, but his reason for doing so isn't yet clear. Will Season 5 Episode 16 finally reveal Dr Valack's agenda?
Last week's episode, titled "Amplification", depicted Lydia's torture at the hands of the doctor. Although Scott (Tyler Posey) and Stiles (Dylan O'Brien) devised a plan to rescue her from Eichen House, they didn't succeed. The episode ended with a cliffhanger, with the asylum in lockdown.
In the latest episode, Scott and Stiles will still try their best to rescue the banshee from Dr Valack. However, they will not be able to pass the mountain ash that surrounds Lydia's ward. Episode 16 will perhaps depict a rare truce between Scott and Theo (Cody Christian) because the chimera possesses the ability to find Lydia.
In the promo, Theo tells Scott: "I've got her scent. I can find her, you can't."
While Theo's chimera pack and Scott's pack will be relentless in their mission to free Lydia, and they might even be successful towards the end of the episode, fans wonder why Dr Valack wants control of the banshee's powers.
One popular theory is the doctor wants to foil the Dread Doctors' plans. His reasons for uncovering their motives will help him deal with the Beast. Furthermore, if Lydia's powers are amplified, she could help Parrish (Ryan Kelley) defeat the Beast. However, it remains to be seen if Dr Valack does indeed succeed in transforming her powers.
Season 5 Episode 16's synopsis, released on TV Guide, reads:
Scott hopes to rescue Lydia, who's trapped in Eichen House with Theo and his Chimera Pack.
"Teen Wolf" Season 5 Episode 16 airs on Tuesday, 9 February at 9pm on MTV. You can live-stream the episode here.
Watch the promo here.