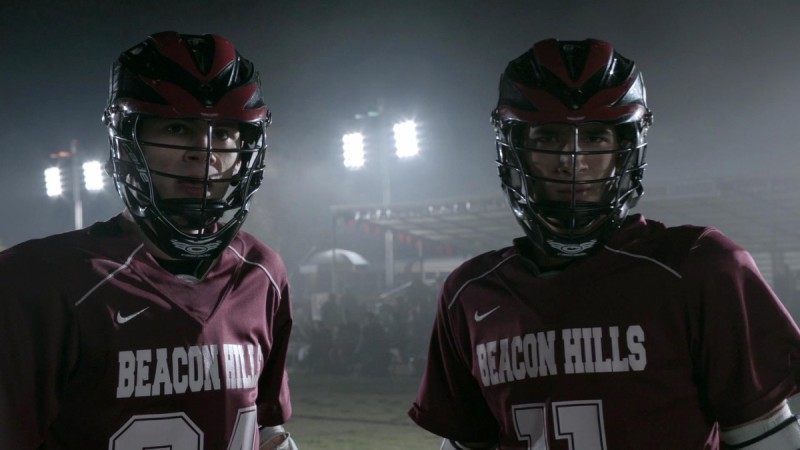 Scott (Tyler Posey), Theo (Cody Christian) and all the supernatural creatures of Beacon Hill want to uncover the identity of the Beast of Gévaudan. However, who exactly is the chimera residing in the Beast? This mystery will be resolved in Season 5 Episode 17 titled "Credible Threat."
In the upcoming episode of "Teen Wolf," Scott and his pack will venture on a quest to find the chimera in the Beast's body. Fans of the show will remember that finding the chimera is extremely important since the Beast is still vulnerable and cannot fully separate from its host.
Scott's plan will involve luring the Beast into the school premises during a charity lacrosse game. The match against the Devenford Prep team on a full moon night will provide the perfect setting for Scott and his pack. In the promo, the werewolf says that the Dread Doctors will not want to keep the Beast away on full moon because they want it to be as fast and strong as possible.
Elsewhere in the episode, Mason (Khylin Rhambo) will figure out a way to block the frequency of the Dread Doctors. In another promo, Mason's memory refreshes back to the time when Aiden used cell phone jammers to block the Doctors' frequency. This could be particularly helpful if the Beast is lured into the game field and the Dread Doctors are unable to get it on their frequency again.
The latest installment will also include some light hearted moments involving Coach Finstock (Orny Adams). He will be petrified at the prospect of encountering supernatural beasts.
Season 5 Episode 17's synopsis released via TV Guide reads:
"Scott and the pack try to use a charity lacrosse game to figure out the identity of the Beast."
"Teen Wolf" Season 5 Episode 17 airs Tuesday, Feb. 16 at 9 p.m. EST on MTV. You can watch the episode online via MTV website.