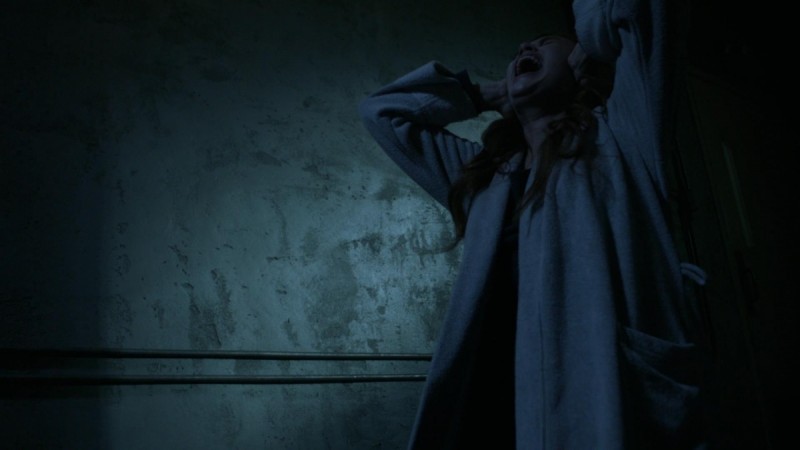 The season 5 finale of MTV's "Teen Wolf" is going to feature a massive fight scene involving a majority of the main cast, spoilers indicate.
The finale is titled "Apotheosis" and according to the official synopsis, the pack will try to stop the Beast before it destroys Beacon Hills. The previous episode saw the pack finally realising that Mason was the Beast. But when the Beast returned to its human form, it came back as Sebastien, the 18th-century man who first became the monster and not as Mason.
Although the pack vowed to do whatever it took to save their friend, Sebastien might prove to be a bigger hurdle than they anticipated.
A promo for the finale showed Stiles Stilinski visiting Lydia in the hospital and revealing that she's the solution to making everything better.
Will Lydia be the one to defeat the Beast? Without revealing what's her character's fate, actress Holland Roden teased that the finale will have a fight scene involving at least nine people.
"I think one tidbit that's fun about this finale is that this is the highest amount of shots it took to film one scene. There was 112 setups, which will rival some very well planned out Marvel superhero movies for one scene," Roden told Zap2it.
"They literally have every angle to film, like I'm trying to figure out how many people are in that scene. I think it's like nine? Eleven? Nine? Some pretty core characters, as opposed to like Onis. This was very much an actual nine-person fight scene."
Meanwhile, another promo from the finale shows Theo sapping the energy out of Tracy. The clip starts off pleasantly enough with Cody Christian's character and Tracy in a romantic set up. However, just when things start getting steamy, the situation takes a dangerous turn when Theo starts sapping her power away.
As for how the season will end, Khylin Rhambo, who plays Mason, told Zap2It that Season 5 Episode 20 will definitely be a cliffhanger.
"Teen Wolf" Season 5, episode 20 will be aired Tuesday, March 8, 2016 on MTV. Click here to watch the episode online.