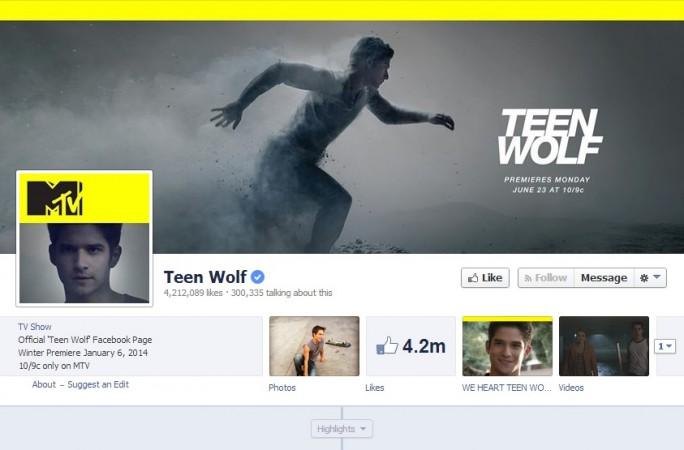 Fans of "Teen Wolf" will have to continue the death watch in the second half of the season as well, as Dylan O'Brien, who essays the role of Stiles, hinted that death is not too far away for a major character in the series.
The news won't come as a shock to ardent "Teen Wolf" fans, who had to deal with the death of Allison Argent (Crystal Reed) in the penultimate episode of season three.
Recently, O'Brien was questioned about the possibility of a major character dying towards the end of the season, and he replied that it's always a possibility on the show.
"Yeah, fans can always kind of be wary of that," he told HollywoodLife. "That's sort of something that's always a possibility on our show. It makes it exciting. It makes it devastating."
Interestingly, episode eight of the current season is titled "Time of Death," and the preview focuses on Tyler Posey's character of Scott. He tries to out-think the benefactor, which brings him face to face with death.
The preview footage shows Scott lying in a hospital bed, and his mother is seen crying next to him. While many were quick to jump to the conclusion that Scott, too, has met a fate similar to his late girlfriend, a number of fans felt that Scott was faking his death to fool the benefactor.
Check out some reactions from fansbelow.
Ok, so #Scott is faking his death and #Melissa is playing along just in case they are being watched, right?? #TeenWolf

— LoLy Delgado (@Loly_Kat) August 5, 2014
So they're faking Scott's death so the benefactor can believe that he's dead? Brilliant. #TeenWolf — Amy Mancini (@amehmancini) August 5, 2014
I swear Scott is at the brink of death of each episode this season #teenwolf

— Klaroline fanatic (@JoMoCAKCfan) August 5, 2014
So they're posing Scott's death right? So they can get the money from the benefactor. #TeenWolf — Chanda (@ItsChandaG) August 5, 2014
On what to expect in the rest of the season, O'Brien described the finale as "crazy" where no one is safe from the clutches of death.
"The second half of the season, fans will finally get to see who The Benefactor is — the bad guy basically of the season," O'Brien told HollywoodLife.
"That will be revealed and then it always sort of finds a way to get flipped on its head and it's like not what you think. That's always all kinds of fun and it leads into this crazy finale where basically everybody's life is on the line," he said.
In a bid to pacify fans' fears, O'Brien added that Stiles is going to be safe. "Oh yeah, there's no killing me."