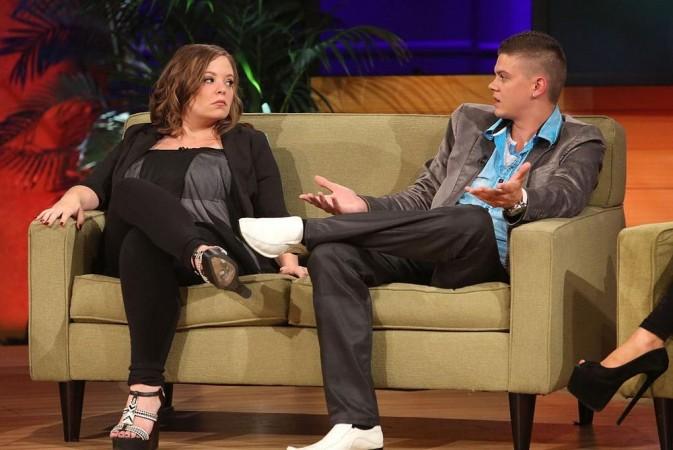 "Teen Mom OG" star Catelynn Lowell spoke about her battle with post-partum depression on the MTV reality show's Season 5 reunion special, and according to US Weekly, she has got herself admitted to a treatment facility in Arizona. While the TV personality has been vocal about her mental health issues, her husband Tyler Baltierra's sister said Catelynn's situation isn't precarious.
"If something was seriously wrong, he would be telling his family first instead of posting it," Tyler's sister Amber was quoted by Radar Online as saying.
Tyler had earlier asked fans to pray for his wife. He tweeted he would never stop fighting for her through sickness and health.
Catelynn's mental health issues surfaced when she spoke to celebrity psychologist Dr Drew on MTV's "Teen Mom OG." The reality star, who gave birth to daughter Novalee in January 2015, said during the Season 5 reunion special: "I remember sitting in the bathtub and thinking, 'I'm not waking up another day feeling like this."
Since then, Catelynn, 24, has received support from her fans and co-stars. Her Twitter account was flooded with messages of hope. The reality star thanked her fans and said: "For everyone that thinks I'm so 'strong' I'm really not... one day you will know why. I also can be very weak.. [sic]"
However, she sounded positive in a recent Instagram post, detailing her journey to Arizona. "Arizona here I come... I can't wait to be back to my normal self... this is for me and my family.. Novalee and Tyler I love you both very much!!! [sic]" her Instagram post read.