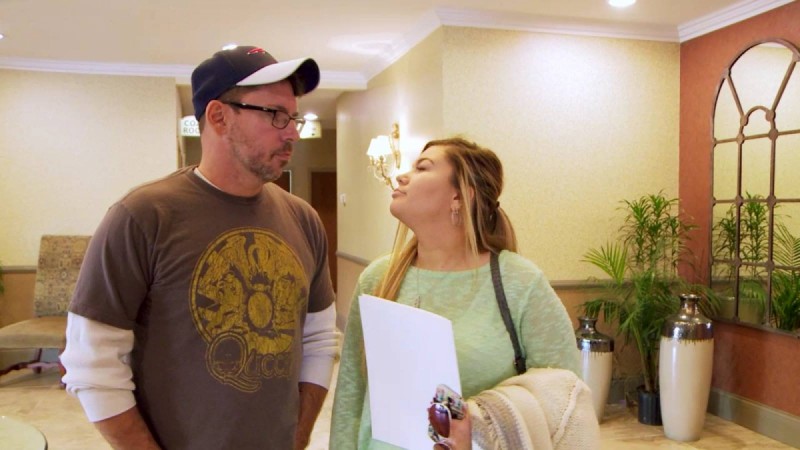 Most part of "Teen Mom OG" Season 5 was muddled with rumours about Matt Baier's confusing past and Amber Portwood's fiancé was accused of hiding crucial details about his children. However, the reality star claimed that his partner knew about his past.
In an interview with US Weekly, Matt clarified that he has fathered five children, and not seven as Amber's ex, Gary, claimed. The 44-year-old Boston native added that his children, aged between 13 and 25, were born out of three long-term commitments, rubbishing claims that he is a serial fornicator.
Matt, who is in the middle of a child-support lawsuit, told the outlet, "Amber and I are not ashamed of our pasts. We are the ultimate team."
It appears that their marriage plans haven't been disrupted by the allegations made by Gary. The couple will tie the knot in Malibu in the second half of 2016, according to US Weekly.
Earlier, Amber, mother of Leah, 7, said in "Teen Mom OG" Season 5: "We went through a rough patch because of this, because I had no trust in him anymore. We had to rebuild our trust again in our relationship."
Amber's sentiment, however, is not shared by all the cast members on the MTV reality show. A Design & Trend article included co-star Farrah Abraham's tweet about Matt's lawsuit. "I hope all these women are rewarded the support they deserve!! What a dead beat!!" she tweeted.
However, neither Matt nor Amber have responded to the TV personality's tweet.