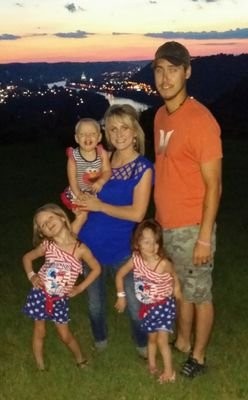 It wouldn't be wrong to say "Teen Mom" star Leah Calvert has been having a bad few months. Just as rumours of an impending divorce from husband Jeremy Calvert is showing signs of dying down, Leah is once again in the news for allegedly draining her disabled daughter's trust fund.
It is being reported that Leah has taken nearly $50,000 of the money put away from the MTV reality show from daughter Ali's trust fund. The money was put aside to take care of Ali's education and other medical expenses.
As "Teen Mom" viewers would know, the five-year-old suffers from an incurable form of muscular dystrophy.
"The account was totally drained," an insider told InTouch magazine. "The money is supposed to go to college tuition, or in Ali's case, medical needs. But Leah took all of it."
The source further noted that Leah took money from Ali's, and not her other daughters' trust funds, so that she could claim the money was spent on Ali's medical needs.
Leah's former husband Corey has reportedly learned of the missing funds, and he is not happy to see Leah tampering with Ali's future. "He's furious that Ali's future has been wiped away and he's seeing what he can do to get the money back," the insider added.
So what did Leah spend the money on? As per In Touch, the cash was used to aid Leah's shopping thrills, and she is even believed to have bought expensive gadgets. But it is not immediately known if she used this money to aid her addiction to prescription drugs.
In Touch had earlier claimed that Leah has been spending thousands on Vicodin, Lortab, Percocet and Oxycodone, and a "drug dealer" told the magazine that he has been giving her $1000 worth of pills every week .
"I used to give Leah the pills myself; she's picked up 30 to 40 pills at a time," a "drug dealer" told the magazine. "She was withdrawing $1,000 a week to buy pills."