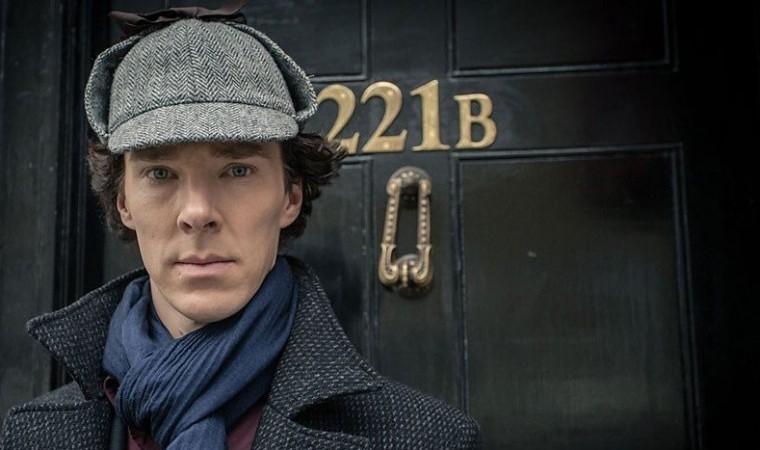 A 16-year-old boy from UK has turned into a global celebrity, after he posted pictures on Instagram, showing his resemblance to BBC TV series "Sherlock" star Benedict Cumberbatch.
"Sherlock" is one of the most popular TV shows ever, and its lead actor Cumberbatch, who plays the famous detective Sherlock Holmes, is admired the world over.
The British teen, who posted his selfies has now become a celebrity, and his Instagram page is flooded with messages from fans from across the world, including China. On one photo, an admirer from China wrote: "You are truly a baby Benedict!" while another posted: "You should post some videos of you pretending to be Sherlock".
The teen, who has been identified as Tyler Michell, lives in Norwich, Norfolk. He gained much attention after he posted several pictures, tagged under #benedict #cumberbatch #tumblrboy #tumblr #boy #sherlock #holmes, which went viral.
Another user, by the name psychedelicryvre, commenting on Michell's pictures said: "Wow... the Internet was right! You do look a bit like him... Well congrats on having a similar face to an amazing actor, man."
With all the attention, Michell also got into trouble with some Chinese, who hated the fact that some of their countrymen watch English shows and admire a young British boy. "Sorry about everything done by the Chinese fans. You are very cute, and I hope their words didn't cause much trouble for you. I am Chinese, but I really don't agree to what they did. They should respect you," said Zheyu Liu, a fan said on his Facebook page.
The teen has already featured in several reputed dailies. Some fans even posted pictures of Michell, claiming that it was actor Cumberbatch's pictures as a young boy.