An 18-year-old teen dies after a mobile phone exploded
Uma Oram from Odisha was reportedly talking to her relative while the phone was charging
The blast left terminal injuries on teen's hand, chest and leg
Oram was declared dead at the hospital
The exploded phone is identified as Nokia 5233
Nokia & HMD Global shared statements on the incident
Smartphone explosions have become common as even big brands like Samsung struggled to keep flagship models safe. Series of incidents have been reported about iPhones, Xiaomi and Huawei smartphones exploding while using it, but the latest one involving a Nokia handset resulted in the death of an 18-year-old teen.
Uma Oram of the village Kheriakani in the eastern Indian state of Odisha was killed after her phone exploded while she was talking on it. DailyMail reported that the phone explosion left terminal injuries on the teen's hand, chest, and leg, and was declared dead shortly after arriving at the hospital.
"As the battery of the mobile phone was draining out, she plugged it for charging while talking over it simultaneously," Oram's brother, Durga Prasad Oram, told DailyMail. "The cell phone... was put on charging when she started talking to a relative. Before we could know what exactly happened, Uma fell unconscious. She was declared dead at the hospital."
The publication also published photos of the victim, which are extremely graphic, along with a close up look at the burnt phone, which bears the name Nokia on it and it is identified as Nokia 5233. There haven't been any incidents where a Nokia phone has exploded in such a brutal way.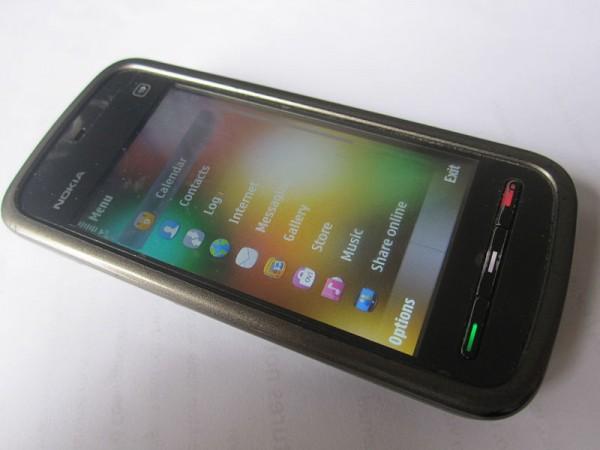 There is also no information on what triggered the explosion, but talking on the phone while it is charging is widely deemed unsafe even by the manufacturers. Mobile phone explosions are often caused by counterfeit accessories, such as the battery or the charger. In this case, it's unclear whether the Nokia 5233's battery was replaced or if the charger used was unauthorized.
Nokia shared their sentiments over the incident, but the Finnish phone brand's licensee HMD Global clarified that it hadn't manufactured the Nokia model in question.
"While we have not been able to independently verify the facts of any of these reports, we can confirm that the mobile phone in question was not manufactured or sold by HMD Global, the new home of Nokia phones, set up in 2017 to create a new range of Nokia devices. As HMD Global, we are committed to producing high-quality handsets which deliver a strong user experience and meet high customer expectations," HMD said in a statement.
In another incident involving one of the fastest growing smartphone brands in India, Xiaomi, had appeared in the headlines last year when its best-selling Redmi Note 4 had exploded. In this case, the smartphone wasn't charging, but a shopkeeper merely inserted the SIM card in the phone to see the handset burst into flames.
While these are one-off cases, Samsung had suffered from a major loss, both financially and brand-wise, when its flagship Galaxy Note 7 was recalled after it was deemed unsafe for use due to faulty batteries.